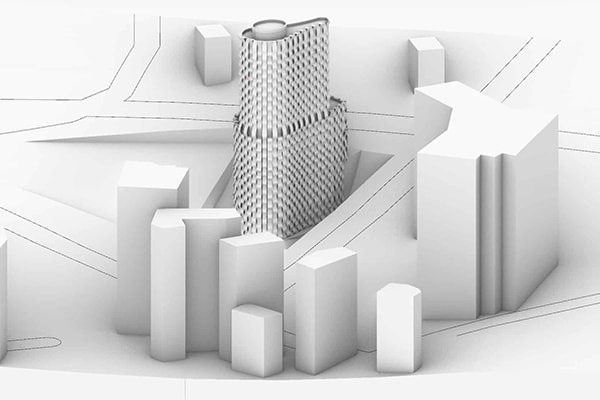 COMMERCIAL, DESIGN, LOCAL CONSULTANT, RESEARCH
Building Design OF Al Hajlah Hotel
Standing tall just South from the Kabba – Al-Haram (Mecca Center), at a close distance of under 1.0 km, the designed building will make any visitor feel at home and give a perfect chance to grasp everything that the city has to offer while standing out as a landmark of design enhancing the urban city silhouette.
Positioned in the transit zone between the lower and higher ground of the area, which is directly accessible from the Second interconnecting Ring Rd – the hotel perfectly suits and matches the surrounding context with its height and volume while cascading different levels comfort the terrain.
Al Zaho Real Estate Investment Company
COMMERCIAL ,DESIGN ,LOCAL CONSULTANT ,RESEARCH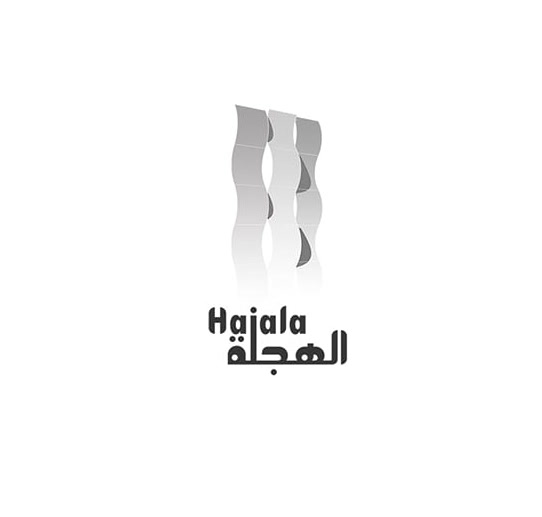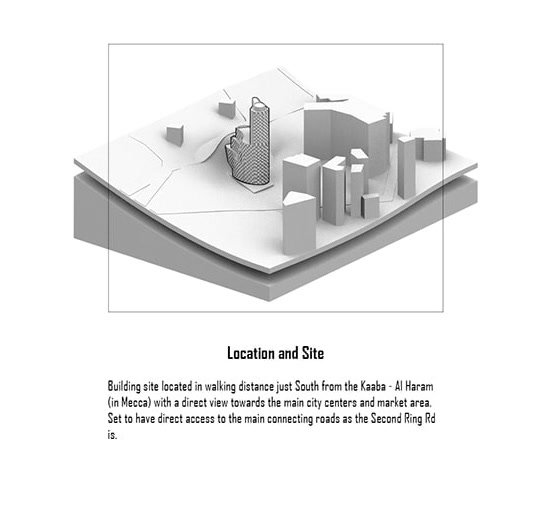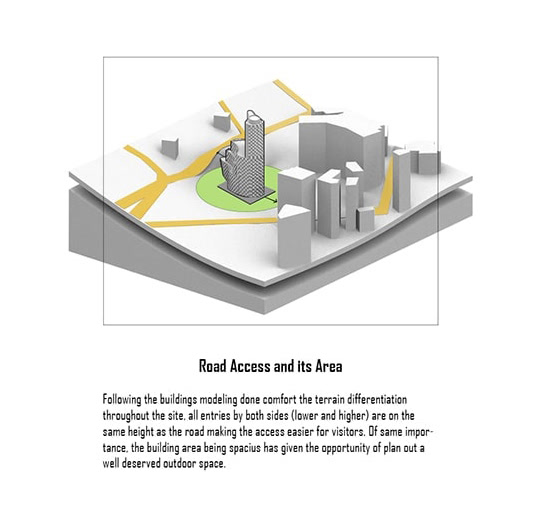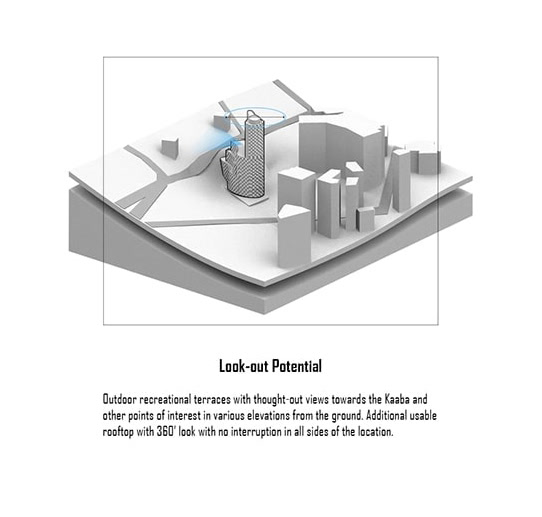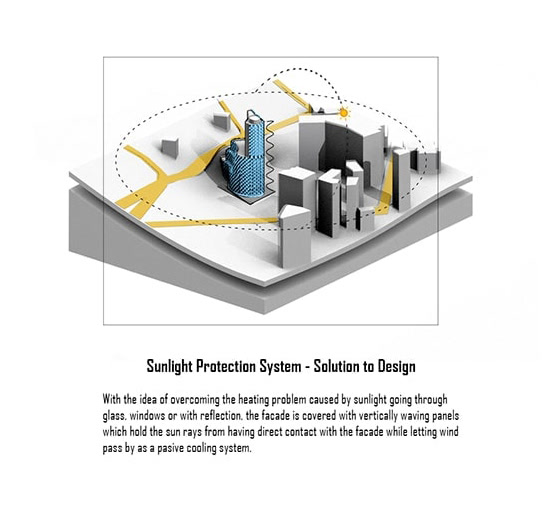 Thus the protruded areas or the ones linear to the building design – make for perfect views from different elevations while long-looking at target/marks like: the Center, Market zone, or the urban structure. The chosen facade design acts as a protective skin/layer for the building while representing flowing fluidity as the city is alive and everlasting. The wavy panels fend-off direct sun rays, which would normally cause overheating in the specific location due to the hot environment while shading the inside and letting only specific or reflected rays enter.
The horizontal changing waves let wind enter and cool down the temperature as a passive method of saving energy and presenting lasting sustainability. On the side o the Mecca Center, the panels do not continue keeping clear glass the priority, keeping in mind the sun rotation and that part stays shaded during the day.
The Mecca area's topography is made complex by sitting 277 m above sea level with terrain heights ranging between 82 and 982 m above sea level. Interactions between the wind flow and the topography generate abrupt changes in wind speed and direction that can produce great wind events.
The overall temperature will fluctuate with breezes to lower stats knowing how the panels are suited to these meteorological configurations. So, the sustainable facade system reduces the building's energy consumption without complicated, costly technology or moving anything. Accessible from both sides with variating heights, its entrances welcome-in in the best way for the visitor.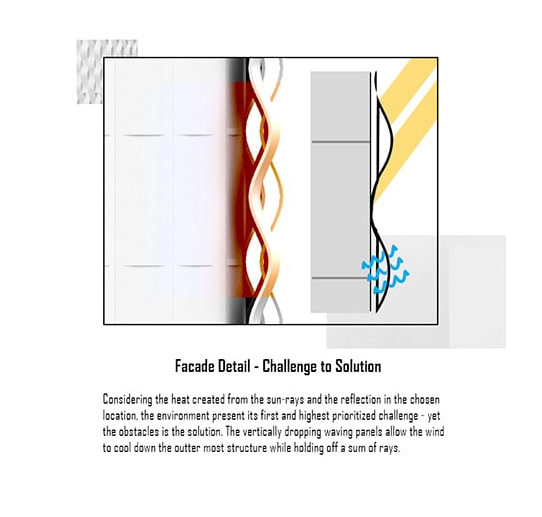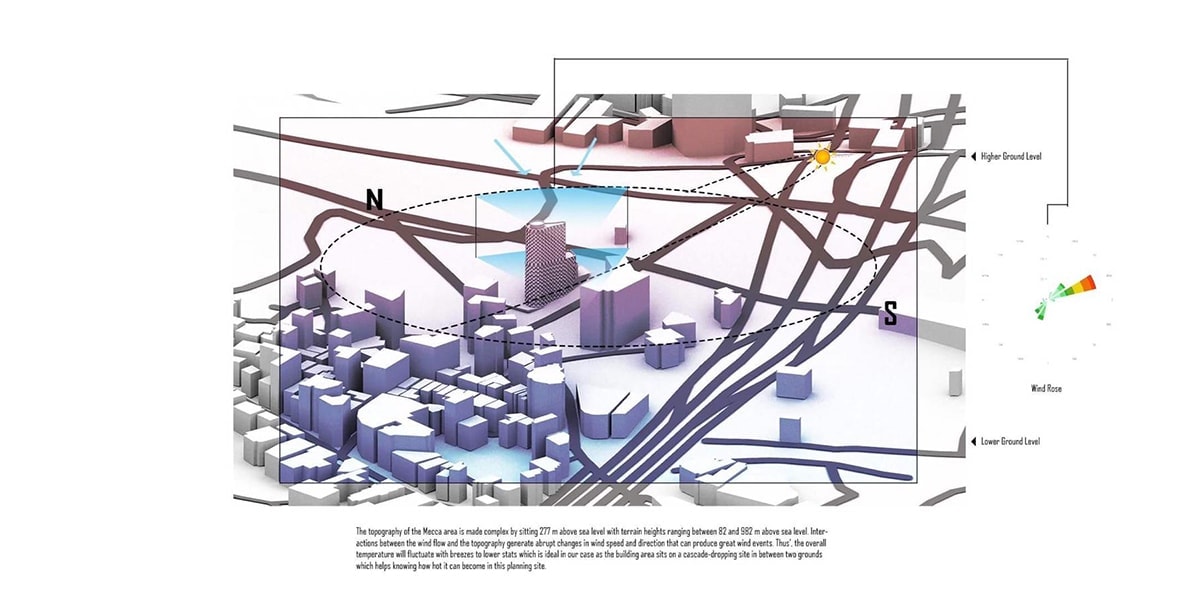 Suited with luxury and elegant restaurants in the lower levels parallel with outdoor terraces on different stories, the building offers all that is for leisure and relaxation. Stepping inside, the flowing facade continues vertically enveloping the building, reflecting the grande's feeling and beauty. Within the last hours of the day, when the sun is setting, the panels' non-symmetrical angles while linear vertically guarantee a scene of wood-texture-like shades while revealing in between the structure the special space designed with care and respect for the site.