Architecture of the Kingdom of Saudi Arabia in the south and highlands,
Architecture in the Kingdom of Saudi Arabia is characterized by four distinct styles of traditional housing,
which were derived from the reality of climatic and regional variation among them.
As well as from the reality of the different factors affecting these patterns,
whether external or internal, and no matter how different and varied these patterns are,
they are all united in the constants associated with Islamic values ​​and local heritage.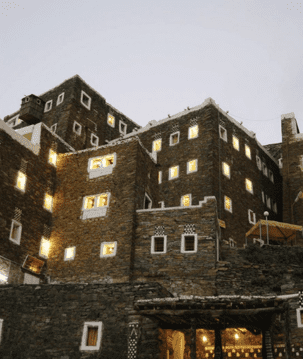 Architecture of the south and highlands
The southwestern region of the Kingdom includes Asir, Taif and Abha, and nature has affected it greatly.
The nature of the high mountainous region and its humid climate,
were reflected in the architectural features of the region, which differ from architecture in the rest of the Arabian Peninsula.
Asir Building
The architecture of the Asir region was clearly influenced by the Yemeni architecture,
which was represented by the tower houses built on top of the mountains.
While the mountainsides are used for agriculture, due to the rugged terrain of the area,
the horizontal area of ​​the building is relatively small.
Then the building expands in a vertical image, to accommodate all its basic needs,
and despite the clear similarity with the architecture of Yemen, the villages of Asir do not have forts or castles.
Architecture of the Kingdom of Saudi Arabia in the south and highlands
The people of Asir have taken for themselves other defensive means,
in order to protect them from the raids of the tribes, by building their homes on the top of the mountains.
They also resorted to constructing dwellings close to each other around narrow, winding roads.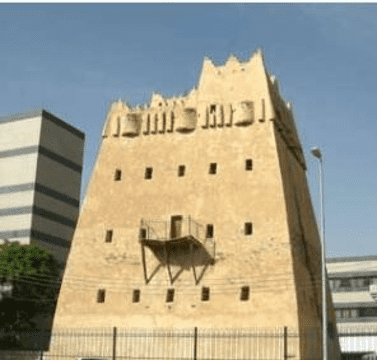 Building materials in Asir
Mud and stone were used for buildings in Asir,
which are characterized by the presence of multiple stone courses prominent
at regular intervals in the form of complete belts that extend around the building.
The main function of these courses is to protect the building from the outside from weather fluctuations in the form of heavy rain,
which the region witnesses due to its location at the tops of the mountain range.
The buildings in the area raise to four and five floors, where the upper floors are allocated to women,
the roles of domestic services and the rooms of the people of the house.
Architecture of the Kingdom of Saudi Arabia in the south and highlands
There are some buildings that are built of stone, which is brought from valleys,
and without mortar in different shapes, sizes and colors.
Such dwellings consist of one or two floors,
and the gaps are filled with small crushed stone, to ensure stability and cohesion.
Also, these dwellings are usually equipped with an inner courtyard.
You may like: Architectural innovations in Saudi Arabia