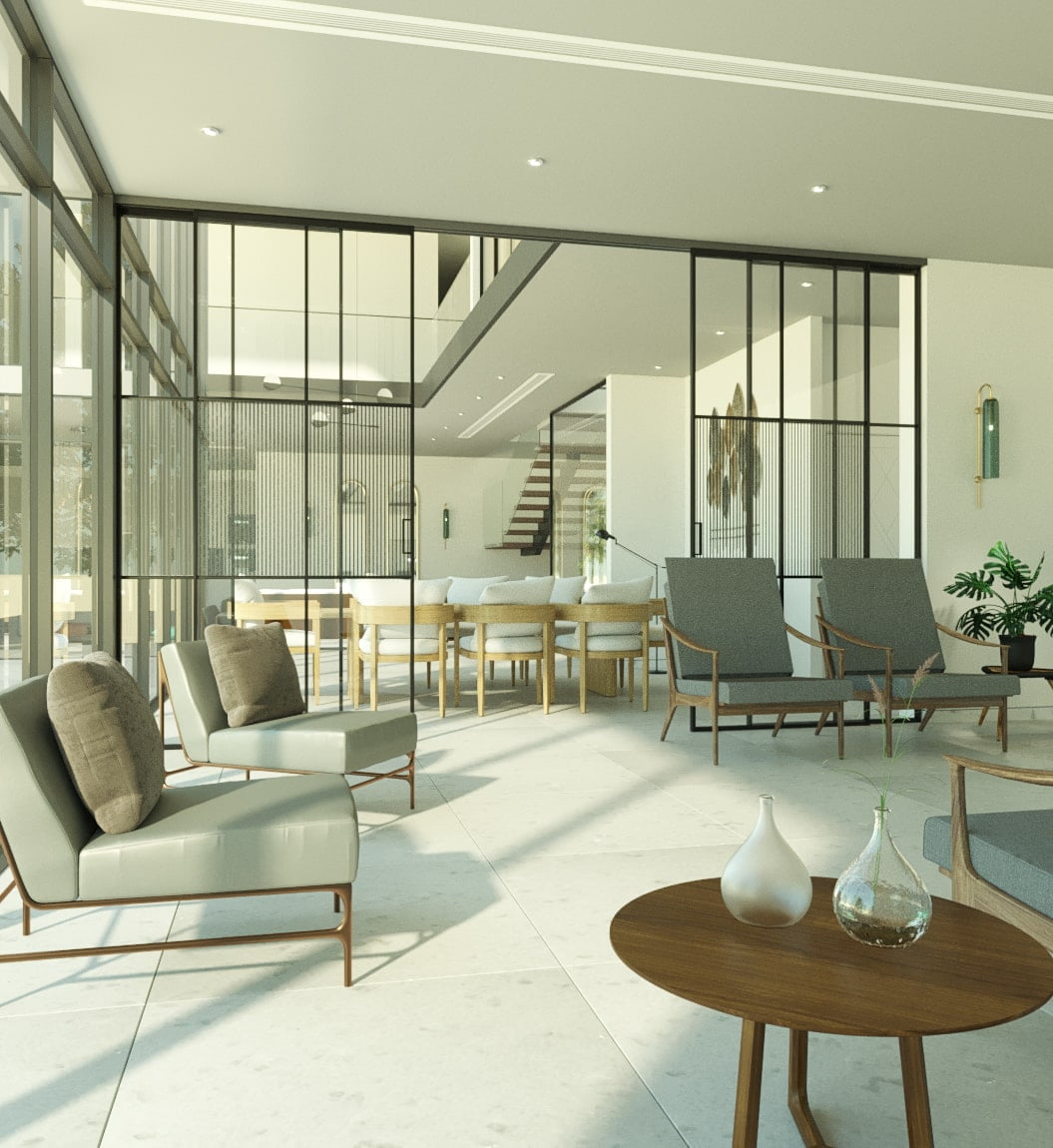 Best Interior Design Services in Saudi Arabia
INJ Architects creates high-performance interior environments that represent the corporate cultures, brand identities, and visions of our clients.
Furthermore, we are a skilled team of high-end architects and interior designers who deliver innovative designs for commercial and residential properties. In fact, we offer precise attention to detail combined with a deep understanding of the tastes and requirements of our clients.
Therefore, at INJ Architects, we don't provide interior design services the traditional way. In other words, we always ensure comfort, efficiency and cost while keeping an eye on creativity and innovation.
We provide the best project planning and specialized villa services in Saudi Arabia.
Plus, we help design a luxurious and spacious café where customers feel welcome and comfortable. 
Besides, we help create a functional, comfortable, visually appealing, and inviting office space.
Also, we offer unique interior design concepts that can easily attract customers to your restaurant.
Moreover, we provide stunning hotel interior design services in Saudi Arabia.
Furthermore, we offer high-quality interior designs for spas, beauty centers, and luxury salons. 
Additionally, we offer bedroom interior services including furniture organization, wall art, flooring, false ceiling, and more. 
We provide create kitchen layouts and lighting designs to create a sleek kitchen. 
In addition, we work with a variety of styles classical, mid-century, contemporary, fusion, etc.
Therefore, our team of experienced architects and interior designers in Saudi Arabia works with you to understand your space, furniture, and various other requirements.
Plus, you can visualize your project before you even step in.
With our team, you can create stunning interior concepts in 3D, using the state-of-the-art technologies to provide you with a realistic feel of what your completed project would look like.
From stunning wardrobes to fabulous false ceilings; from luxurious sofas to glamorous kitchens, we design and execute high-quality interiors to perfection.
Therefore, our highly skilled craftsmen help you transform your dreams into reality.