The architecture of a museum refers to the designing art or building a particular space used for specific characteristics, more specifically for the functions like art display or exhibition, giving a preventive social message, providing knowledge, managing tasks, and receiving visitors. A museum can likewise serve as an educational facility where people can educate themselves about different stuff regarding the world. This guide will permit you to get information about Architectural Design for Museums. And will let you know the features that museums must incorporate to convey the message effectively.

1. Learn the Basic Factors Involved in the Museum Architecture & Design
Museums can extensively differ in many characteristics like purpose, type, and size. Thus, it is essential to break down the design process into specific features to get complete clarity.
There are no standard rules for designing museum space. Because of different features, clients can provide specifications like brief, purpose, type of collection, etc. It is necessary to understand the museum's role and make an incredible layout for its exhibits. The focus should be on the flow of spaces and how the guests will interact with the exhibits.
Receiving visitors within the very few feet of the museum must be your priority. It is a great approach to have some directional signs that assist people in finding different exhibits or sections. Also, it must deliver information about the recent events of that museum. Clear paths in museums permit visitors to find their ways easily while providing them multiple sections where they're free to explore.
Read also: Sensorial architecture: Influence of the Senses in Architecture
2. Divide the Space into Multiple Sections
Usually, dividing the museum into different sections is a common approach to designing. It is essential to understand how these sections will connect and how the public will explore them. These museum sections can incorporate exhibition hall, lobby, meeting rooms, workshops section, cafe, public restroom facility, events section, teaching rooms, storage rooms, etc.
3. Follow the Basic Guidelines for Architectural Design for Museums
· Accessibility
The museum must be accessible to everyone, and it must get consideration throughout the entire designing process. The structure must be capable of accommodating people having any disability.
· Entrance
Visitors must be able to enter the museum safely. It might be possible that the museum has an old structure having restrictions to access. Then consider altering the main entrance to provide access to everyone more conveniently.
· Exhibitions
Be thoughtful while planning how the guests will interact and experience the displays. Consider stories, colors, and how things get connected. Depending on the art pieces, it is essential to provide more space around the exhibits. So, the visitors can explore them properly without being crowded.
· Lightning
Lighting can likewise make a state of mind and experience for people as they go through the exhibits. Significantly, guests must not expose to extreme changes in lightning as this can be the worst impression. Also, you can use colored lighting to make characteristics or features more prominent.
· Security
Entrance and exit points are the most significant sections of museum architecture. When it comes to security, these points require more attention in the designing process. Reducing museum entry points permits you to monitor areas closely. Also, the art pieces must be safe from accidental damage or robbery.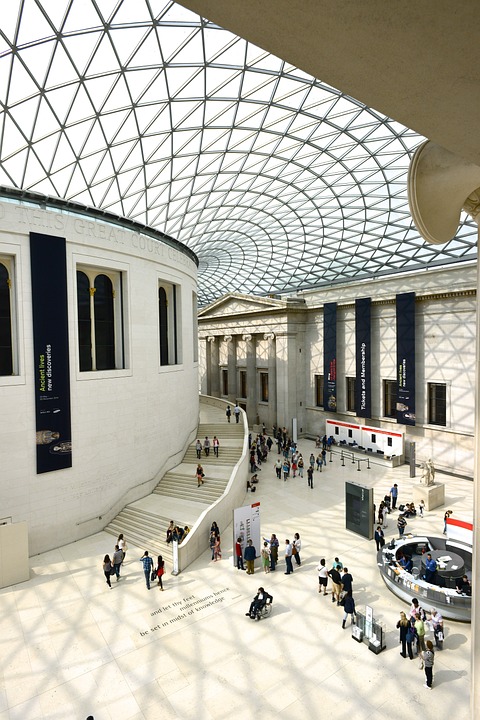 Discover: 5 Factors Leading to Change in Architecture
Bottom Line about Architectural Design for Museums
In conclusion, a museum is a notorious building that attracts local and international visitors. Sometimes museums can be involved in urban regeneration projects receive more funds to make a new symbol for the community.
There is an exciting opportunity for designers to create perfect Architectural designs for Museums to stand out if they follow these steps perfectly.