As healthcare needs and systems evolve around the world, the role and design of hospitals is also changing, redefining what a hospital looks like as we know it.
With an ever-increasing and aging patient population, limited budgets, and fewer doctors,
With patient expectations rising, many imagine that there may be major challenges ahead.
Likewise, with more technology, better use of more data and innovative business models,
There can also be significant opportunities to improve the efficiency and quality of care delivery.
Sustainability plays an increasingly important role in hospital redevelopment.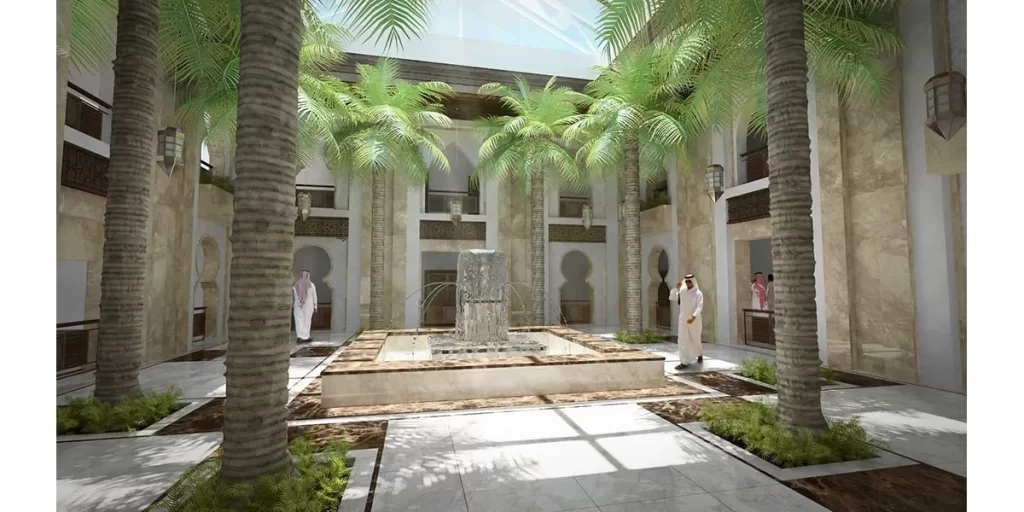 Sustainability
The specialty of tomorrow's hospital will be a combination of advantages not only for patients and their relatives, but also for doctors, nurses and all hospital staff.
The field of healthcare design is currently undergoing an exciting transformation that will dramatically change the appearance of our hospitals.
More health care managers and medical professionals are becoming aware of the need to create a therapeutic environment that supports the needs of patients, family, and staff.
The main factor stimulating this awareness has been the growing scientific evidence supporting the view that the physical environment in which medical care is provided has an impact on health and well-being.
This knowledge base also contains some evidence of the health effects of classic elements of healing environments,
such as nature, daylight, and fresh air.
Hospital architecture should create a comfortable space for nursing and treatment, thus contributing to the positive mental attitude of the patient.
The healing environment of designed spaces can also affect the patient's physiological and psychological health.
We are facing a time shift in the design of modern hospitals.
Hospital management and design teams of architects and engineers must also take into account short-term conditions,
Such as the rapidly changing technical aspects of medical treatments; and long-term construction standards –
providing space and flexibility for future upgrades, improvements and adaptations to the existing facility,
With future requirements that cannot be predicted just a few years ago when the "new" hospital is planned.
Green hospital
Al-Ghad Hospital is supposed to be a green hospital. Architects have to make developments on the site for both total and partial expansion.
The specialty of tomorrow's hospital will be a combination of advantages not only for patients and their relatives, but also for doctors, nurses and all hospital staff.
Other exciting features include good connectivity and wayfinding, corridor leading to the hospital,
The shopping malls and location where educational facilities as well as natural features can be integrated into the overall approach of the new hospital.
Environmental pollution and resource exploitation are vital issues in many countries because they depend on foreign energy and resources.
It needs a healthy environment like any other country.
For many years, the development of buildings and building systems has been characterized by linear thinking and planning.
In the past, individual products and systems were targeted to specific building components and are still practiced to some extent even though they have proven to be unsustainable in the future.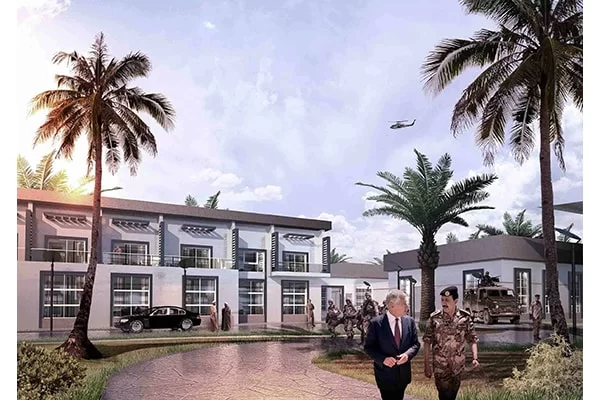 Hospital design – a comprehensive approach
The architecture of a hospital is the outer shell of all operational processes, the recovery room for patients, and the daily workplace for doctors and staff.
You can compare a hospital to a city, where it has everything from the residential area next to the park, to the workplace with capacity for hundreds of employees, to the waste disposal area and the energy center.
Cities are always changing, and they have to adapt to new technologies and new requirements, which means hospitals have to be able to change as well.
Teaching facilities must also be designed to encourage learning and information exchange with an enjoyable and longer stay for teachers and students.
Hospital architecture must also create a comfortable space for nursing and treatment.
Thus contributing to the positive mental attitude of the patient, in an atmosphere of healing environment,
Designed spaces can affect the patient's physiological and psychological health.
All experts, managers and planners agree that flexibility should be an essential feature of any healthcare facility;
To keep them safe from rapid obsolescence and ready to meet changing needs and technologies.
While the needs of healthcare facilities are evolving rapidly, it is difficult to predict the direction of this development with any certainty.
If we look and compare the conditions of hospital engineering today and the conditions of tomorrow,
There are some aspects that must be taken into consideration in the design summary for Al-Ghad Hospital:
Rapidly changing needs and technologies, reason: It is almost impossible to predict the direction of development
Changing regulations (government, insurance) with a direct impact on hospital design
Life cycle costs define the changing way of construction and architecture
New standard for inpatient wards: short stay (day care), inpatient ward for up to 5 days,
Low and high quality hotels, nursing home, nursing home (long stay) – which means more variety on inpatient wards
More emphasis on preventive medicine
Patients with complex diseases and more than one disease (comorbidities) will determine future hospital functions
Hospitals must be able to attract medical tourists
Hospitals must be able to deal with patients from all cultures and religions
Implementation of a clinical patient pathway is essential
Hospitals have to deal with the implementation of information and communication systems and IT networks such as HIS, RIS and PACS
Room requirements, e.g. imaging PACS, have changed due to new workflow procedures (filmless/paperless/wireless hospital)
Rapidly growing expectations of patients/clients
The healing environment plays a central role
Architecture as a branding tool – Architecture needs to be updated and upgraded
Natural light – natural ventilation of most buildings, especially in inpatient wards and workplaces
It is more important to find the easy way
It is no longer a place of sickness and sickness but a place of health and leisure.
As a first result, it has already been proven that changes in hospital structure should be considered as a constant need and that flexibility of the house is a criterion of the economy and affects the economic success of the hospital directly.
Today, the rate of change occurs more frequently and with greater uncertainty.
The increasing pressures caused by technology,
Changing business strategies and changes in the overall healthcare system, especially in parts of Europe and Asia, are more evident than before.
The rate of change has also become a constant part of the building's life.
Focusing on the total life cycle costs of a building such as a hospital is also a more consistent factor,
It cannot provide accurate predictions or estimates about the all-important ability to change sections or even entire parts of a home.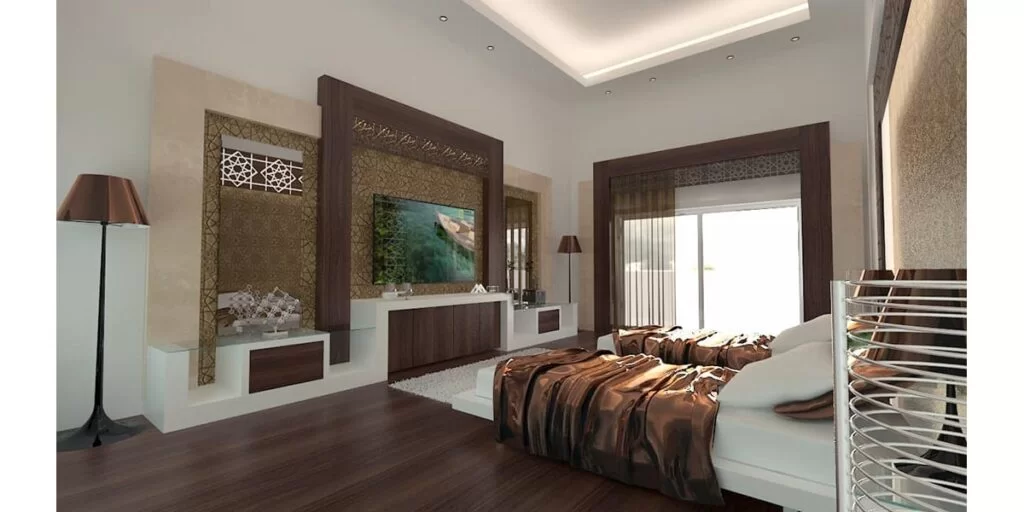 Distinguish between different categories
To ensure that the change of hospital parts will be appropriate, in terms of the level of internal change, technical installations and medical equipment.
In general, hospital planners should be able to distinguish between the following categories:
Departments like OT, ICU, Nuclear Medicine, Ambulatory Surgery, Emergency Department and Laboratory
Less constructed parts such as wards
Departments such as administration, offices, outpatient consulting rooms with technical installations or less medical equipment, training facilities, etc.
To respect the compliance of the technical environment, consideration must be given to diversifying the different levels of internal planning and life cycle aspects of the three categories in each healthcare and hospital project, starting from the master plan phase itself.
Tomorrow Hospital will respect all these issues and also define a new quality in hospital design,
By combining all the features of hospital design, environmental protection, energy saving and healing.
Environment design, involved in a highly economical hospital that follows established clinical patient pathway methods and workflow procedures,
For the benefit of quality control for patients and staff.
More on INJ Architects: