Innovation in open space design,
Open plan homes are now the norm in urban India as living spaces become smaller.
We're seeing a proliferation of layouts with multi-purpose spaces that make the most of square footage.
Sections are the most common design feature used to define different areas of a compact home, but they are not the only option.
Here are some ways to divide an open layout into smaller areas.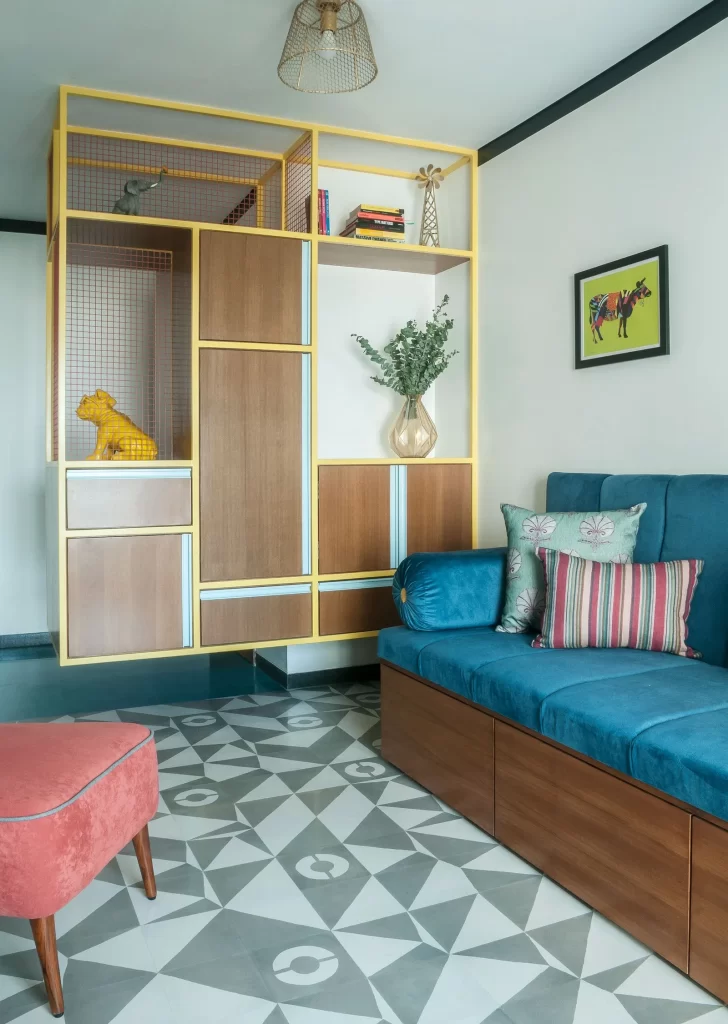 Introducing the wall shelf
Create a shelf wall because it is a great way to divide spaces in open-plan homes.
The biggest advantage of a wall shelf is that it allows light to pass through and provides ample storage space as well as display space.
Consider a shelf wall with enclosed storage below and display shelves above.
Create a unique screen
Give your home decor a quick change with a functional and highly decorative accent screen or perforated mesh screen.
Choose wood strips, metal mesh, or CNC-cut panels from materials such as wood, solid surface, or metal.
Let the furniture do double duty
Why choose partitions when low-height furniture pieces are able to divide the house into different sections.
Provide a sectional sofa or chaise longue to separate the living room from the dining space.
If you have a spacious bedroom, a long headboard can divide the bedroom into two parts.
Choose a swivel TV unit that can divide the sleeping and sitting area in the bedroom.
In open-plan kitchens, an island counter can act as a visual divider between the open kitchen and the rest of the house.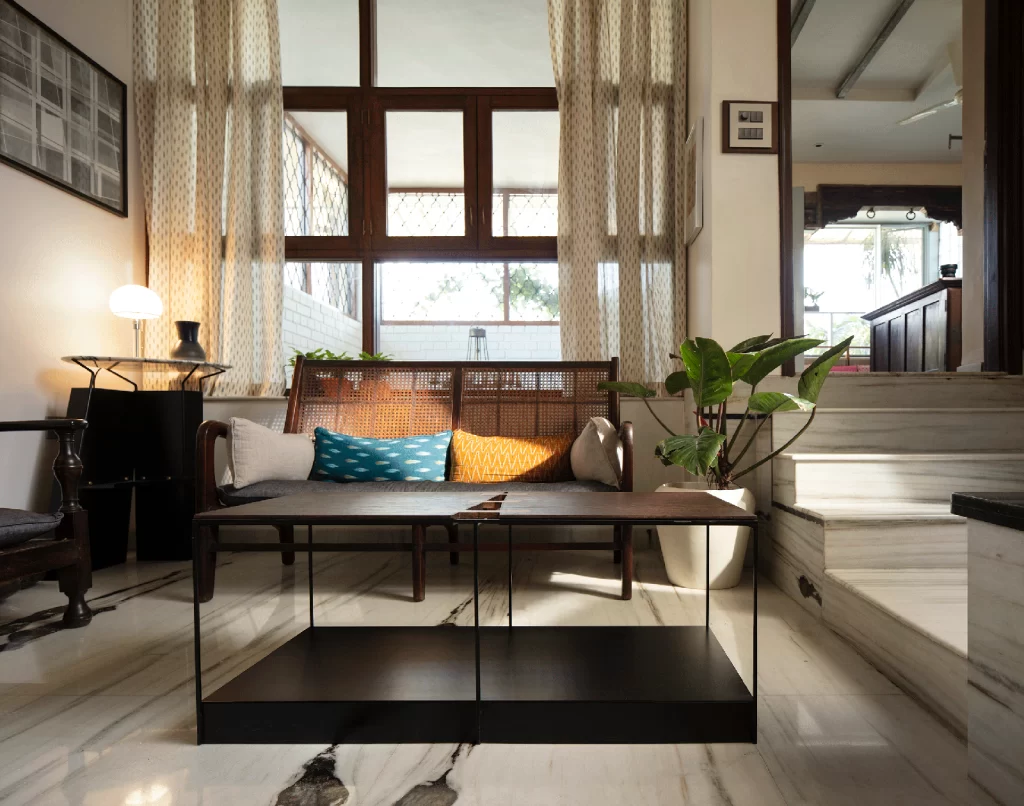 Use a glass partition
A glass partition or door is an elegant way to separate two areas without blocking the views. Choose a clear glass partition or choose etched or stained glass or a clear glass partition so no one can bump into it.
Width sliding doors
Sliding doors are best suited for small homes because they provide privacy when closed and can be opened when needed.
It is highly recommended to choose solid doors for optimal privacy and sliding glass doors to demarcate semi-private areas.
Additionally, consider pocket doors that can be placed inside the closet when not in use.
Floor and ceiling design
Use different colors of marble, tiles, or other flooring material to differentiate sections of the house.
Whereas you can also design a drop ceiling, or use separate false ceiling materials to visually separate different areas, sunken areas and volume can also be used to break up spaces.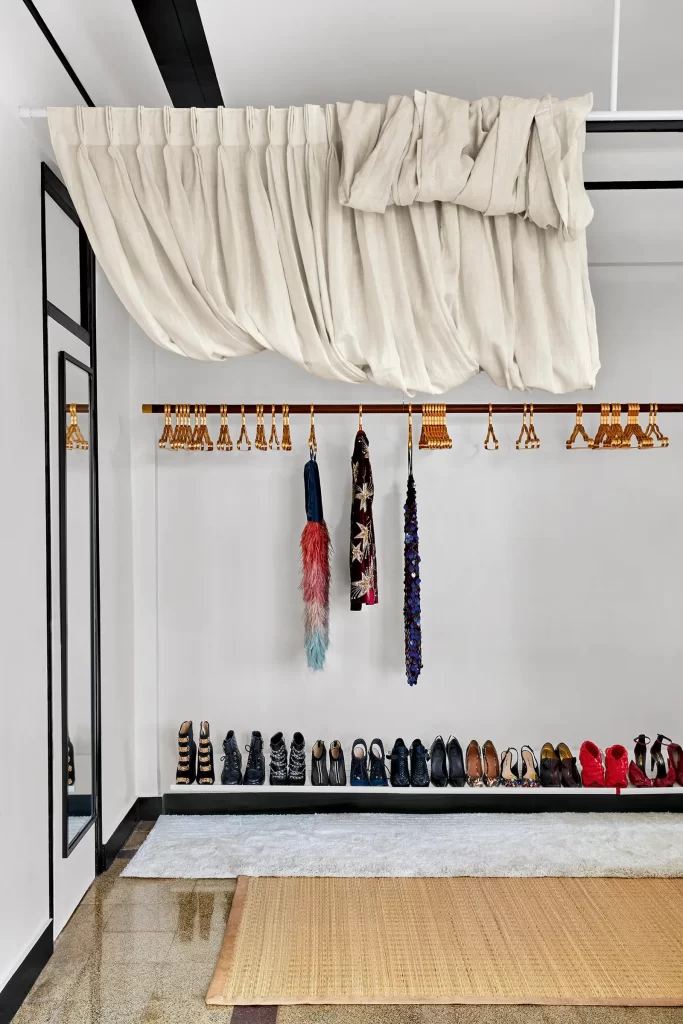 Use the correct mat
Defining different areas and adding colour, pattern and warmth to your area rugs or rugs, these gorgeous pieces are available in different sizes and from natural or synthetic materials.
Go for foldable screens
If you don't want to commit to a permanent partition, choose a folding screen on wheels. These screens are lightweight;
It is easy to move and can be folded when not in use.
Folding screens are available in many designs and finishes and are one of the best ways to create a special nook or cranny in the home.