Technology and advanced interior design,
The effects of technology on major industries such as medicine, communications, and transportation have been evident for decades.
But its penetration into specialized industries has only just begun.
Interior design is no exception, and the role of technology in this field is evident in these recent examples.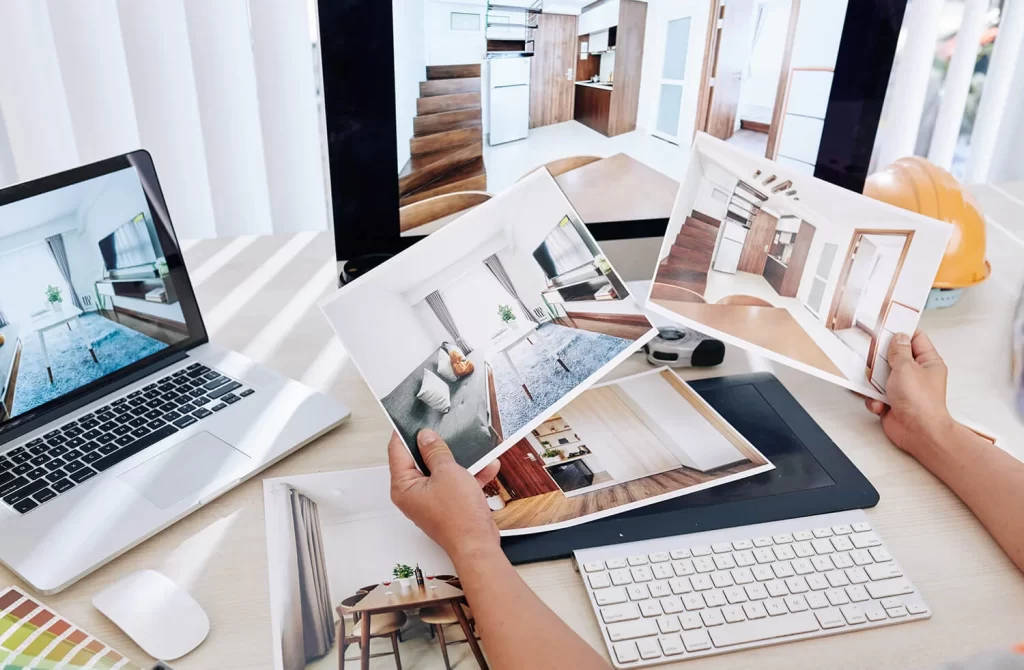 The rise of smart homes
The turn of the century saw a sharp increase in the trend towards gadgets,
From cell phones and caller ID to digital cameras and the Internet,
Homes are becoming equipped with technologically improved basics at a faster rate,
This rate will only increase over the next twenty years.
As technology advanced, it began to infiltrate every household item imaginable.
Now the devices can be controlled by smartphones that have access to video footage
Real-time home security cameras from anywhere in the world, and there's no end in sight.
As smart homes continue to evolve, interior design is rapidly incorporating these new features.
Introduction to digital furniture
Bringing a new definition to the idea of rest and relaxation, digital furniture is the hallmark of interior design for this connected age.
For those who are tired of carrying furniture boxes full of ready-made designs home, their dreams have come true.
It provides digital furniture, although it is still in its infancy,
Homeowners have the option to design and submit products digitally to be created according to their specific customizations.
The sofa, desk or table is a designer's oyster, and the options are limitless.
Increase in sustainable features
Since greater concern for the environment makes the green concept a pioneer in the world of interior design,
Eco-friendly design elements are making their way into more floor plans.
New technologies such as eco-friendly water heaters, energy-efficient appliances, and LED lighting represent…
Solar panels challenge designers to seamlessly combine practicality and aesthetics.
Many of them succeeded in rising to the occasion.
See More: Interior design of historical buildings and cultural sites