Advanced technology in designing luxury spaces,
Technology has permeated every aspect of our lives in today's fast-paced world,
 and this transformation even extends to our homes, especially in luxury properties.
Modern luxury homes have evolved significantly,
and technology has become pivotal in shaping their contemporary face.
Modern luxury homes are a testament to the power of technology.
From smart lighting and automated systems to sustainable solutions,
emerging technologies are redefining what it means to live in luxury.
Here we will explore how these technological innovations are reshaping luxury real estate.
Smart technology transforms living environments
Smart homes have moved from a luxury to a necessity, 
advanced smart home automation has become an integral part of modern life, revolutionizing how we interact with our surroundings.
Homeowners can easily control lighting, temperature, security and entertainment with a simple touch or voice command.
Innovative technology meets the diverse needs of residents,
including seniors, individuals with different abilities and families with young children.
Innovative features like color-changing lights allow homeowners to set the perfect mood for different activities.
Moreover, the technology ensures smooth operation during internet or power outages, enhancing the aesthetics and functionality of the home.
Demand for integrating technology into home décor has accelerated, as consumers become more aware of sustainability and smart solutions.
The next section will explore how technology has paved the way for sustainable and innovative home decor.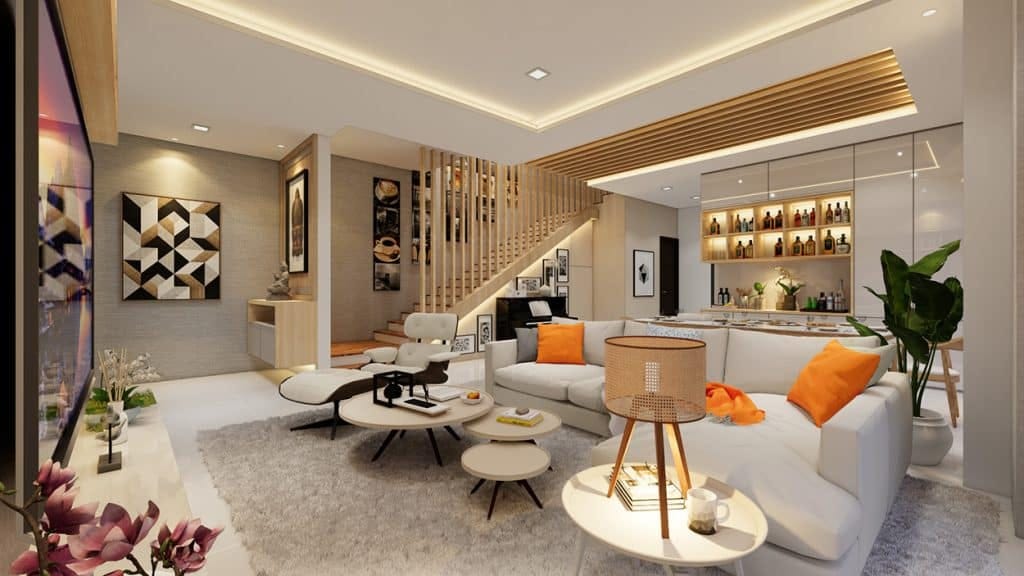 Sustainability and innovation in home decor
Sustainability and innovation are now at the forefront of modern luxury home decor.
With an increasing focus on reducing carbon footprints and adopting environmentally friendly alternatives,
Sustainable home decor and renovation are gaining traction.
Smart lighting solutions featuring motion detectors,
dimmable LED lights and automated lighting systems enhance the beauty and environmental friendliness of homes.
Color-changing lights also add variety, especially in multi-use spaces, while promoting energy conservation.
Today's homeowners have access to many advanced technology options to suit their preferences and comfort,
aligning with luxury and sustainability.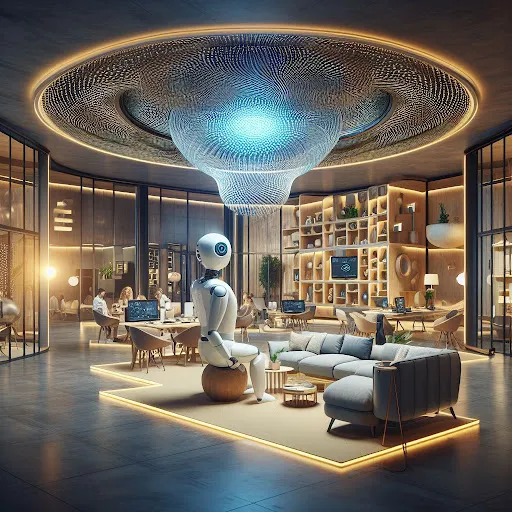 Cutting-edge technology is elevating modern luxury homes
Technology has completely changed the way we live, especially in modern luxury homes.
Continuing developments have stimulated the integration of technology into homes, resulting in enhanced comfort, convenience and energy efficiency.
This rise in demand for smart homes has led to the penetration of technology into home decor.
Modern luxury homes now feature air purifiers and modern photovoltaic systems
Which prioritizes sustainability by ensuring clean air and energy efficiency.
Indoor garden machines bring light into even the darkest corners, allowing homeowners to grow plants anywhere in the home.
Smart windows also automate blinds and provide privacy solutions, contributing to the great overall appearance of modern luxury homes.
In addition, luxury homeowners have access to devices that were previously exclusive to restaurants and hotels.
Such as refrigerators that support Wi-Fi, and smart coffee machines.
These technological innovations improve the quality of life of homeowners as they await further progress in the field of luxury housing.
See More: Technology and advanced interior design