An architectural proverb is often cited: choosing the right facade and heading into your new home is important. Not getting room space correctly is perhaps the most common mistake people make when planning homes.
When the architect designs the villa, he takes into account many conditions that must be achieved architecturally, but this project has many advantages, as it is different and far from the architectural style followed in the design of the previous modern villas, because it is built on a land with a rather small area of 200 m @, considered to some extent A small space in the common style of Saudi villas, but the basic style of design depends on the change in the Saudi family's view of housing and the difference in the structure of the spaces design for the Saudi family, and this matter is very important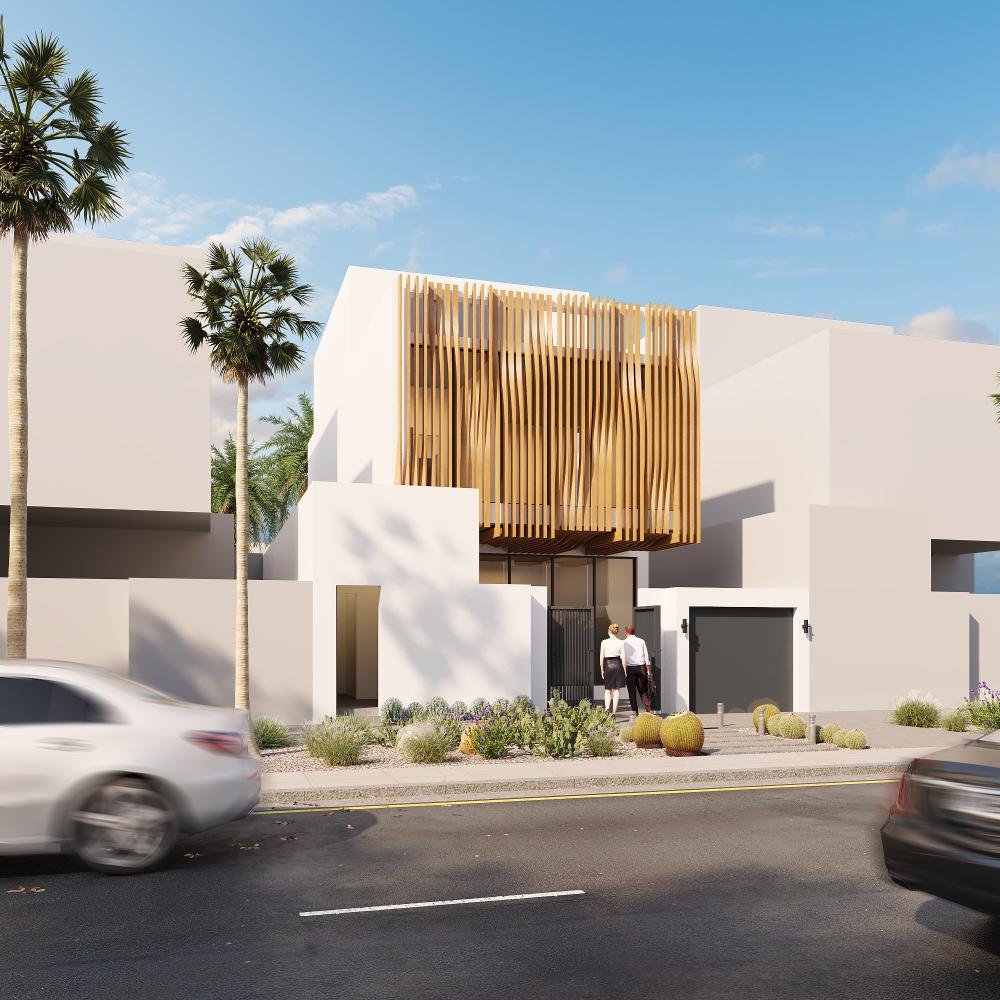 Since the new generation of Saudi Arabia contains 70% of the youth, this young mixture consists of ideas that will allow the disappearance of the old architectural customs of villa design in Saudi Arabia, such as exaggerated boards that are not used, now all the spaces in this house are usable for daily use and Everyone goes through daily experiences of using high-quality architectural spaces, through our experience in designing (micro-home) with an area of 200 square meters for the land and a capacity for 8 people. The living rooms are multi-use rooms through the interior architectural design.