If you don't have the ability to envision a room complete with furniture placement, wall hangings, rug selections and accents, This is something you can develop and refine over time. Learn the basics of home decorating,
including design principles, decorating techniques, and answers to decorating challenges.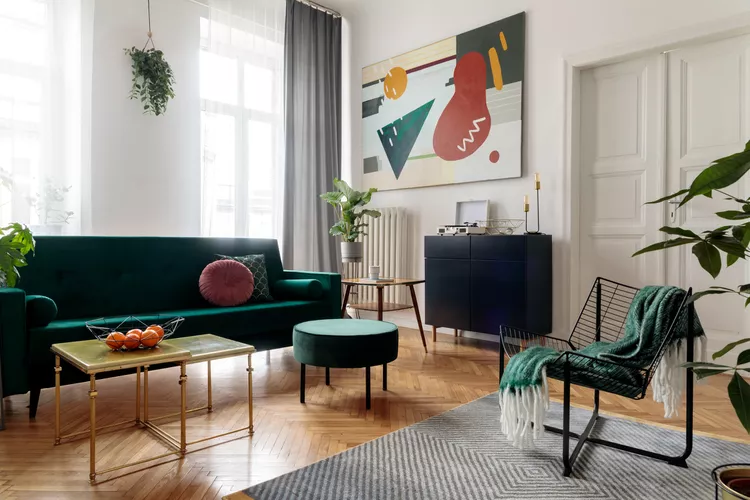 Interior design compared to interior decoration
Interior design and interior decorating are often confused for the same thing, but the two terms are not completely interchangeable.
Interior design is a profession that requires specific school education and formal training.
Including space planning, furniture design and architecture.
But an interior designer does not have this formal training and focuses on the aesthetics and superficial appearance of a space.
Who you hire depends on whether you have any structural work or space planning to do or you just need someone to plan the decor.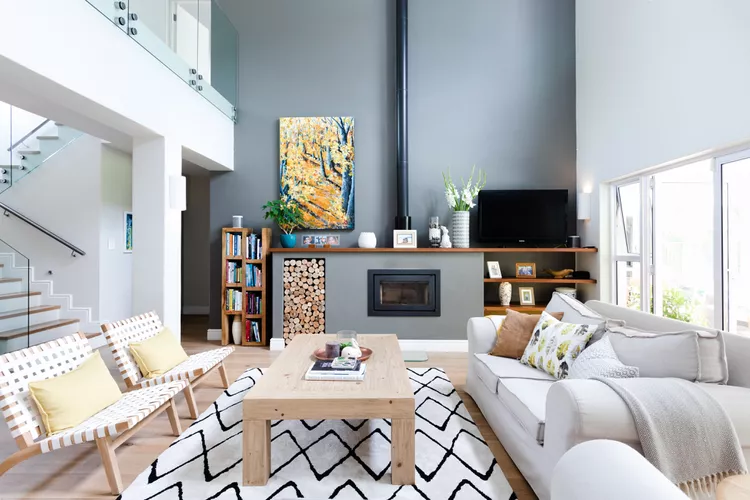 Interior designer vs interior designer
Decorative elements
Your first step should be to choose the interior style of your home.
This will reinforce the design principle of unity and harmony, and think of the entire home with a unified theme.
It can be as simple as choosing a shabby chic style over a formal or traditional style over contemporary.
From there, you can refine it into a more specific style, such as French Country, Tuscan, or Modern Victorian.
Balance is another principle, which is the distribution of visual weight in a room. You can do this symmetrically, as is common in traditional interiors,
Or with asymmetrical balance as in informal interiors.
Within every room there should be a focal point. In the living room, it could be a fireplace or a piece of art.
They distinguish themselves by size, color or texture.
Contrast and variety also add visual interest to a room, keep rhythm in mind with repeating elements of the same color, texture or pattern, and alternating sizes or colours.
color
Choosing a color palette is an essential part of interior design — although you can have a different style and color in each room, you often want to tie the entire dwelling together.
Consider appropriate colors for a small room as well as colors and patterns for a large room.
Patterns
Mixing patterns in home decor is one of the most advanced parts of interior design.
The styles do not have to match, but they must complement and coordinate with each other.
This is done by considering colour, size and scale.
Tips for getting started with your decor
Editing is the main pitfall that untrained interior designers fall into.
A good interior designer can examine the room and understand what elements are appropriate in the room
And when something is too much, too delicious, or requires beautification.
Some tips in this area can make or break your room design choices.
One element of the room that could typically use an editorial eye is how pillows are placed.
Pillows can be a nice touch that adds to the color story of a room.
Or in some cases, even form a focal point for the room.
However, some people tend to go overboard with cushions, avoid overloading the sofa to the point where the guest has to move all the cushions just to sit down.
Artwork choices can be important for a room, but also think about how you display them.
The basic rule is to place wall hangings at eye level.
Likewise, the height you set for the chandelier is important, a common mistake people make is hanging the chandelier too high or too close to the ceiling.
Project it low enough to bring light into the room and be noticeable. If you hang it above a table,
Make sure that when you sit at the table, your guests or any of your taller guests cannot bump into it.
Furniture is a big investment and represents a large portion of a room's decor budget. If you're on a tight budget,
There are some items that you should spend on.
The two most important pieces of furniture—likely the items that will get the most use—are the sofa and the bed.
Spend more on these pieces, save on area rugs, accent tables, and wall art.
See More: How to make luxury furniture the star of the place