Elegance and simplicity of modern decoration design,
One of the most distinctive trends in interior design in recent years is the search for rooms furnished in a simple and basic way,
without giving up elegance.
In this regard,
we have collected some useful suggestions and tips to create a simple and elegant design capable of attracting attention and characterizing your home in a unique way.
Let's see what our suggestions are!
Choose furniture with clean lines
When talking about simply and elegantly furnished rooms, one cannot help but think of Nordic and Scandinavian style furniture.
In these rooms, furniture with strict lines and basic structure are the absolute champions.
Light colours, smooth surfaces and geometric designs are the guidelines to follow when furnishing rooms in these styles.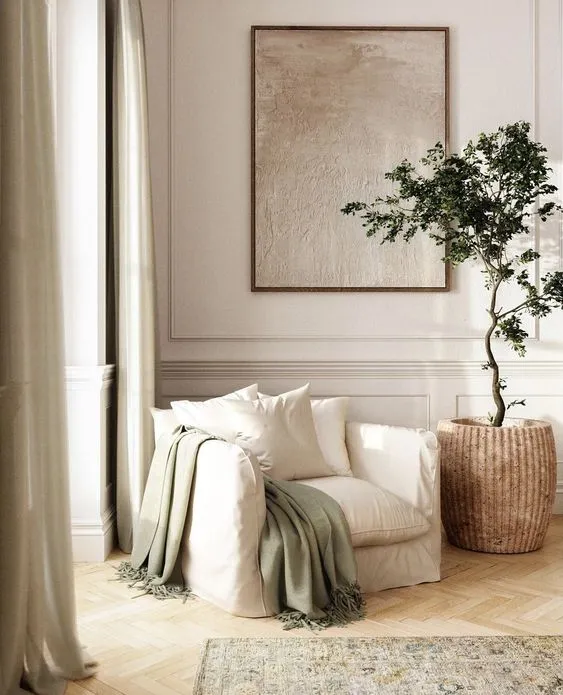 Focus on cutting-edge materials
The right materials really make a difference and can determine the success or failure of an interior design project.
For simple and elegant furniture, it is recommended to focus on luxurious materials with a sophisticated appearance.
Marble is a perfect example: whether in its light white varieties or in darker varieties such as brown and black marble,
it can add great character to spaces.
It can also be used for floors, tables or kitchen worktops, always ensuring a great end result.
Inspired by the natural world
Organic interior design is a perfect example of simple and elegant furniture, 
this style is inspired by the natural world and allows you to create interiors that inspire luxury and harmony.
Through the use of light colours, pastel shades, wooden elements and textiles made from natural fibres, the result is delicate and luxurious furniture.
Determine the color palette for interior design
Harmony is an essential concept when you want to achieve a great result, colors play a crucial role in this regard.
There are many color palettes that ensure a simple and elegant interior design, for example,
One can start with neutral colors, which can be enlivened with touches of burgundy, teal or gold.
Or create a pastel color palette with subtle, refreshing nuances.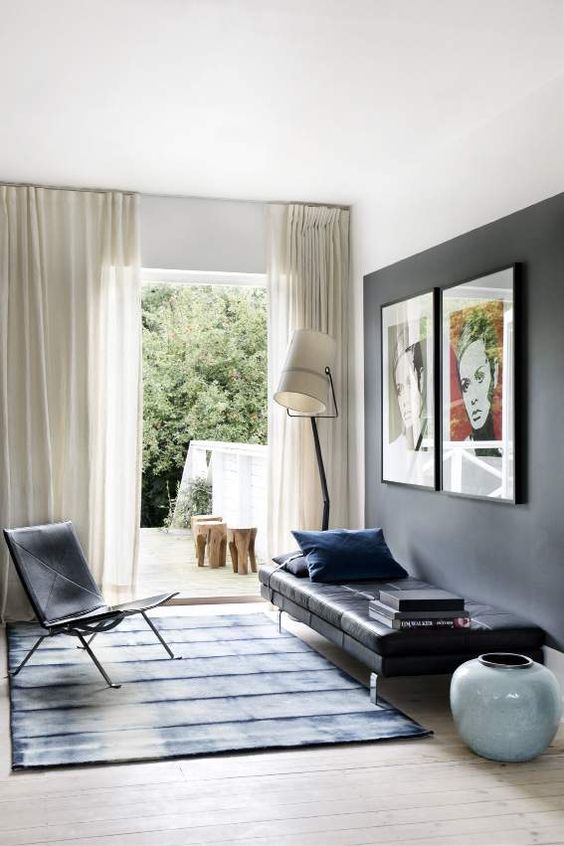 Enhance spaces with a contemporary art rug
When you need to complement your decor by adding a touch of color and character, a contemporary art rug is the perfect choice.
The models made by contemporary designers are creations of great artistic value.
As well as being functional furnishings that can enrich the look of the entrance hall, living area or bedrooms.
Here too, a simple and elegant interior design expert will be able to guide you in making the right decision.
Choose wall color and decor
Walls are probably the most underrated element of furniture, yet they can become a staple in interior design.
When working on a project, it is important to ensure that there is a good balance between the walls and the furniture, and if you choose,
For example, Nordic and Basic style, for the latter,
You can choose colorful wallpaper or important wall decorations such as carpets.
Conversely, if you choose furniture with refined, refined lines, it's best not to steal the scene from it;
Choose white walls or walls painted in a subtle colour.
Ensure a good balance between natural and artificial light
Good lighting is crucial to highlighting the elegance and simplicity of the decor. Natural light and artificial light should always be well balanced.
They are sufficient to illuminate the entire room and are able to enhance the highlights of the house or apartment.
In addition to providing lighting, designer lamps and chandeliers can also become important furniture elements,
and are sometimes chosen specifically to decorate a space.
Create harmonious furnishings in different rooms of the house
One of the tasks of those who are called upon to organize an interior design project
inspired by the concepts of simplicity and elegance is to ensure stylistic cohesion and harmony between the different rooms of the house.
When moving from the living area to the sleeping area and vice versa,
One should be able to appreciate the different interpretations given by an interior designer for elegant and minimalist furniture,
while being aware of the common denominator followed.