The thing that represents the power of chemical molecules to synthesize the materials and properties of minerals from the earth. This revolutionary and pragmatic design of the distinctive restaurant gives a different and bold interface to the unique restaurant design.
We found that this design needs a revolutionary shift and a natural interaction between architecture and the surrounding environment / because lava, when it comes out of the ground, is what forms nature and may cause natural disasters, and by looking at the composition of these chemical molecules, we note that the architectural design must be challenging nature and With an organic architectural pigment.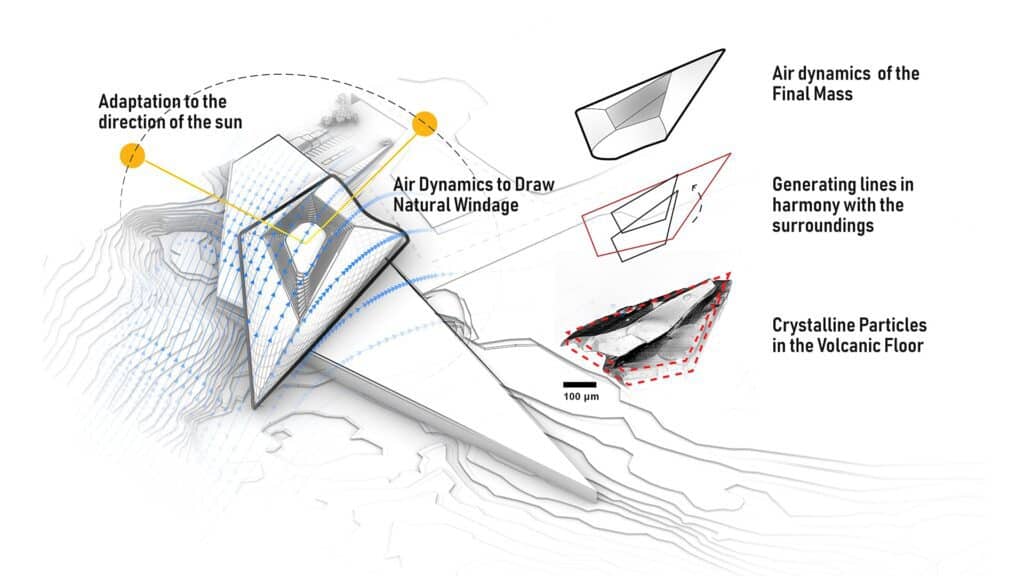 During the architectural analysis, we found that this architectural form represents the best way to interact with the climate and air, and the organic architectural formations of the restaurant design provide an experience to challenge nature, that most visitors will have their thinking focused on the method and history of the complex formation of the mountain topography and the experience of food dishes in the restaurant It is very important, but the design and user experience of the restaurant structure itself is the strongest interaction
Food will work on one human sense, which is the sense of taste, but the architectural void and will work on all other human senses, and this is what distinguishes the power of design
The artistic essence of the architectural design technique for the space is to create a distinctive architectural environment for the visitor, we believe that the architectural design of restaurants must change in a tactile manner, it is not possible to rely on providing distinctive dishes only without the introduction of architectural techniques to interact with the human senses.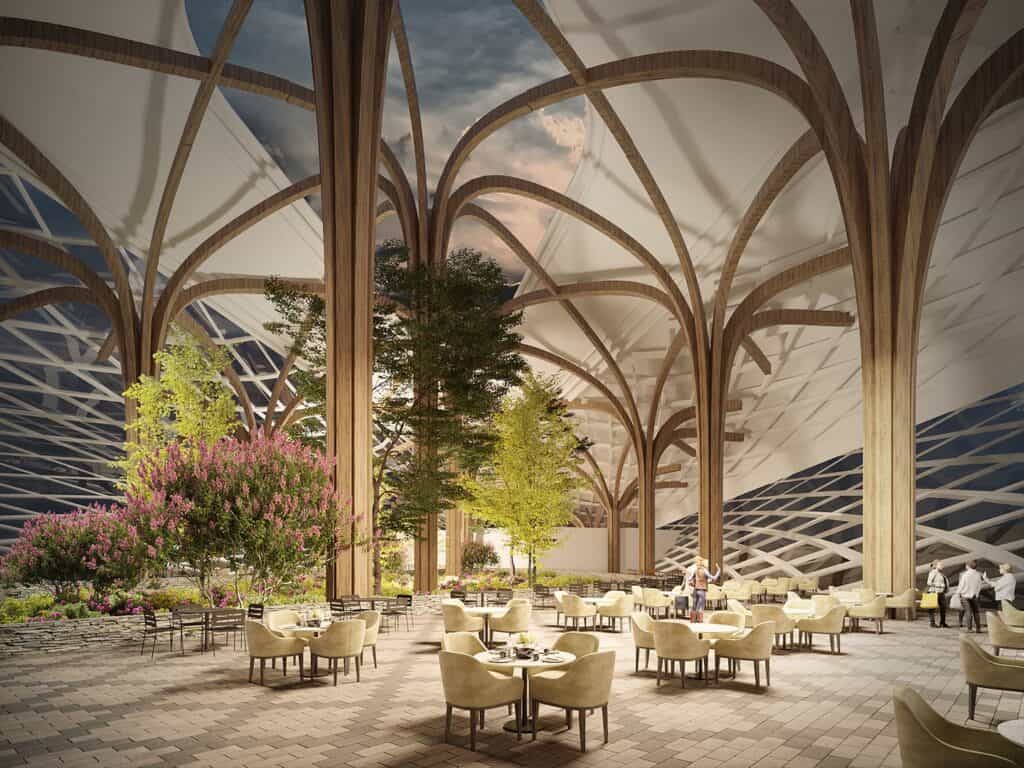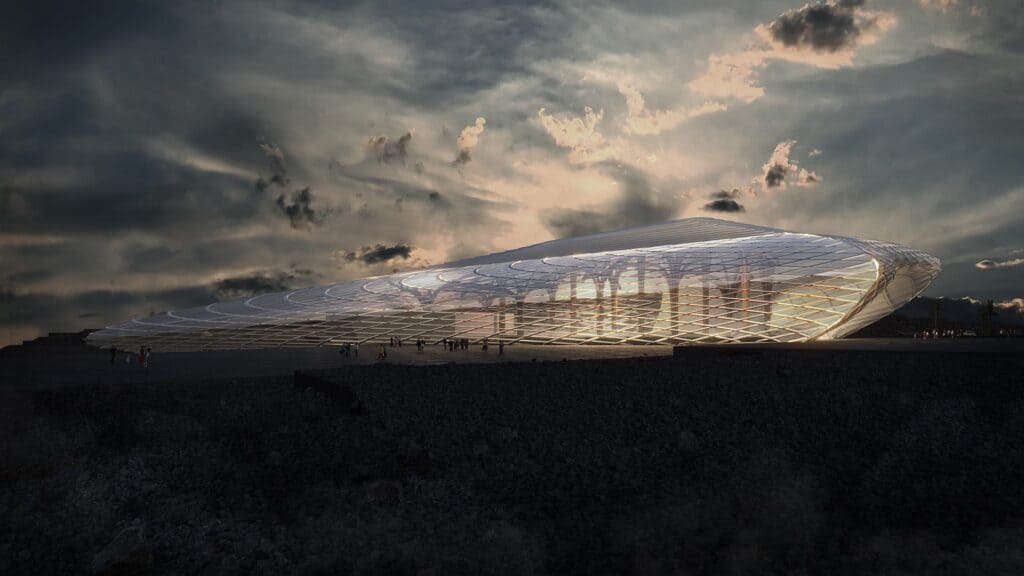 When you open the way to use a human sense, the architect must invest techniques in order to attract other senses. This matter can only be applied through the use of new architectural techniques for that organic architectural form that provides approaches from sharp and different angles is the maximum benefit from the design
Architectural organic formation
– The block was inspired by the chemical composition and crystalline particles forming minerals in the volcanic floor
The harmony of the architectural form with the surroundings because it is built with the same composition
– Air dynamics and the formation of air currents will make the architectural body face the wind with the possibility of air passing from the top in the event of gas and carbon emissions in the air
Adaptation of the architectural form to the direction of the sun
– The sunroof design is designed to draw a good amount of natural windage and a sharp part is suspended in the air to absorb the good air from the slope