First, the experience of living inside the museum should evoke the senses in an ethical way. However, the challenge was to amalgamate the architectural heritage of Orani and the fluid works of Nivola. Second, the design intent created spatial art, where the visitors can experience and savor the essence of the creations by Nivola. Besides it's about modern house design !
Also, the sculptural ensembles nestled in nature and peer at the majesty of the old city.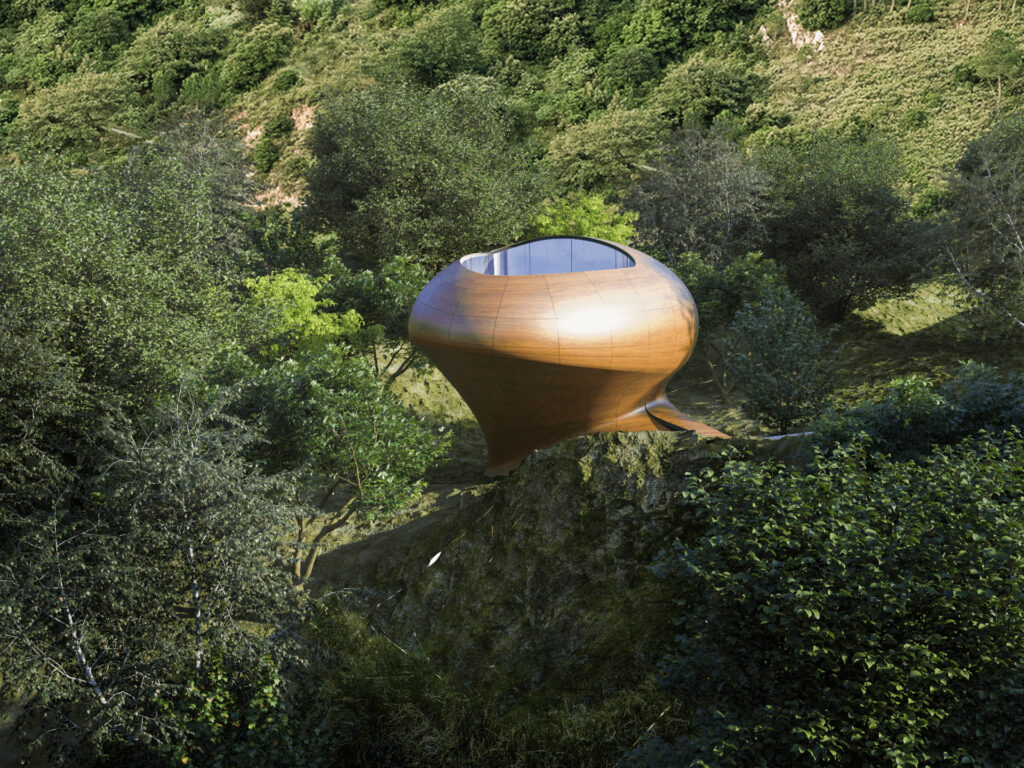 We studied the sculptures by Nivola, the most important of which is his sculpture named 'The Mother'. therefore its formation is an essential part of the architectural design of this house.
And it was envisaged that the fluidity and organic nature of Nivola's masterpiece should specifically reflect in the spatial perception of the architecture. So while when you live there, it would evoke artistic inspiration.
Additionally, the inspired form of the living module emerges to be a twisting ellipsoid that imparts a dynamic visual to the visitors. Equally important, the ephemerality of the form is enhanced as one moves around the module.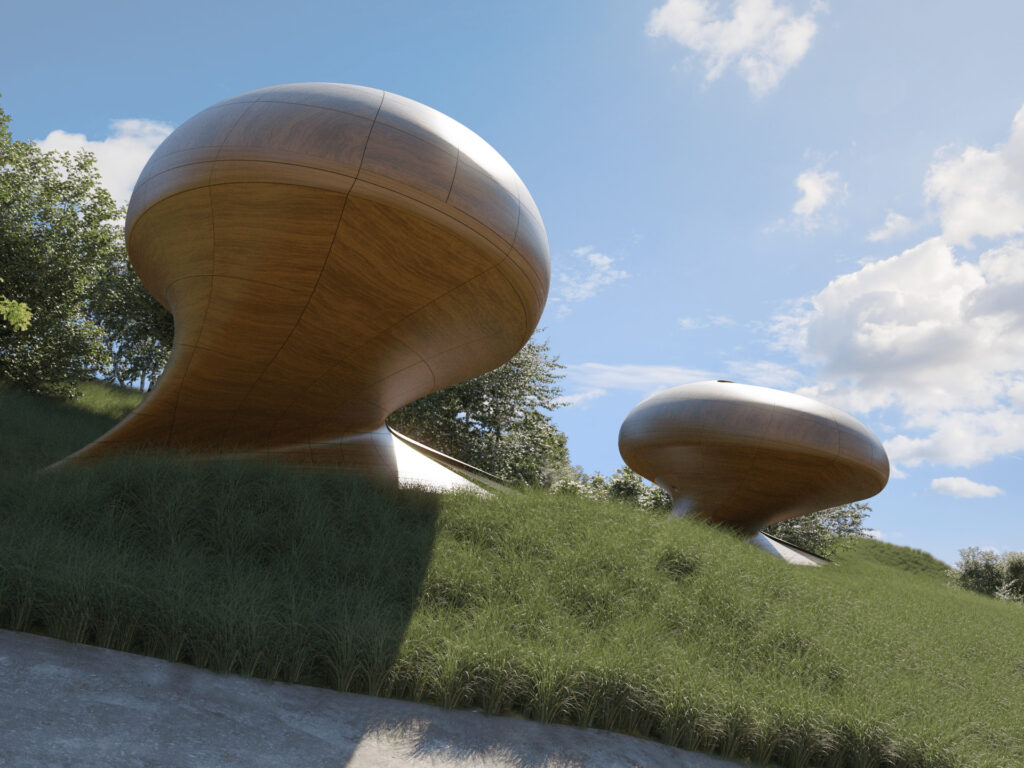 As well, the living module is cladded in wood to blend with the pristine nature. But the artistic experience is enhanced at the contoured outdoor seating that secludes one in the picturesque nature. And imparts solitude to contemplate.
And the entrance swallows one up, then through a narrow rotating staircase creates a confounding experience before opening up to an expansive mezzanine. Also, a panoramic view of nature at the private external patio.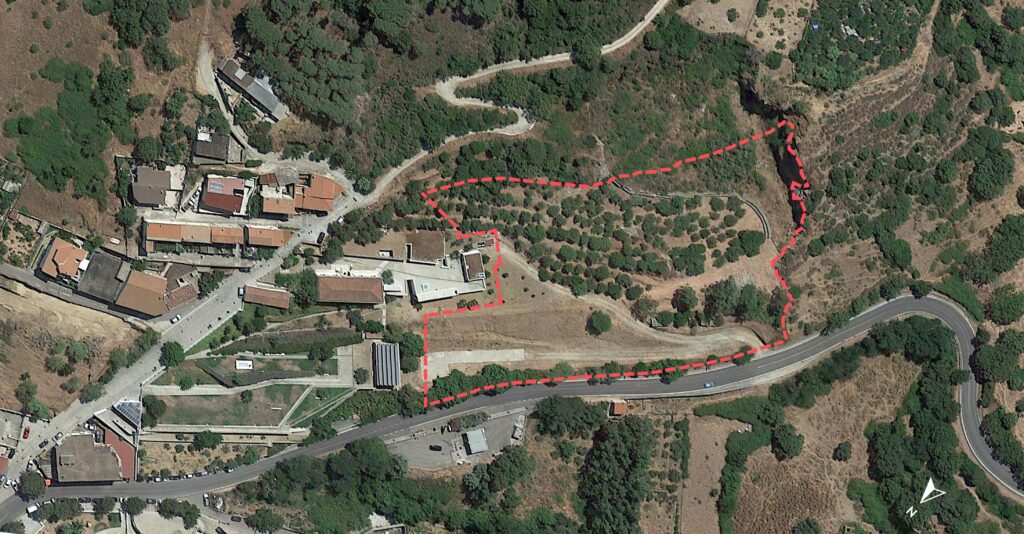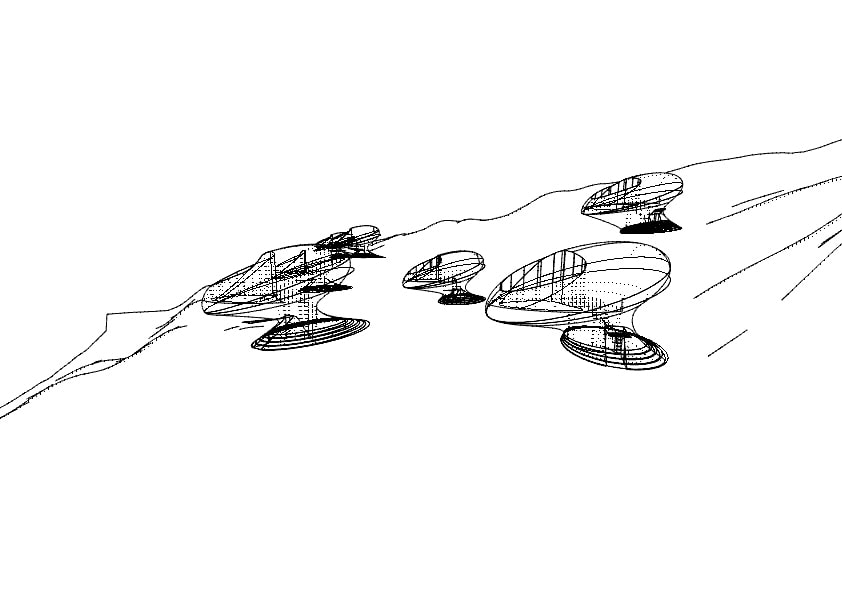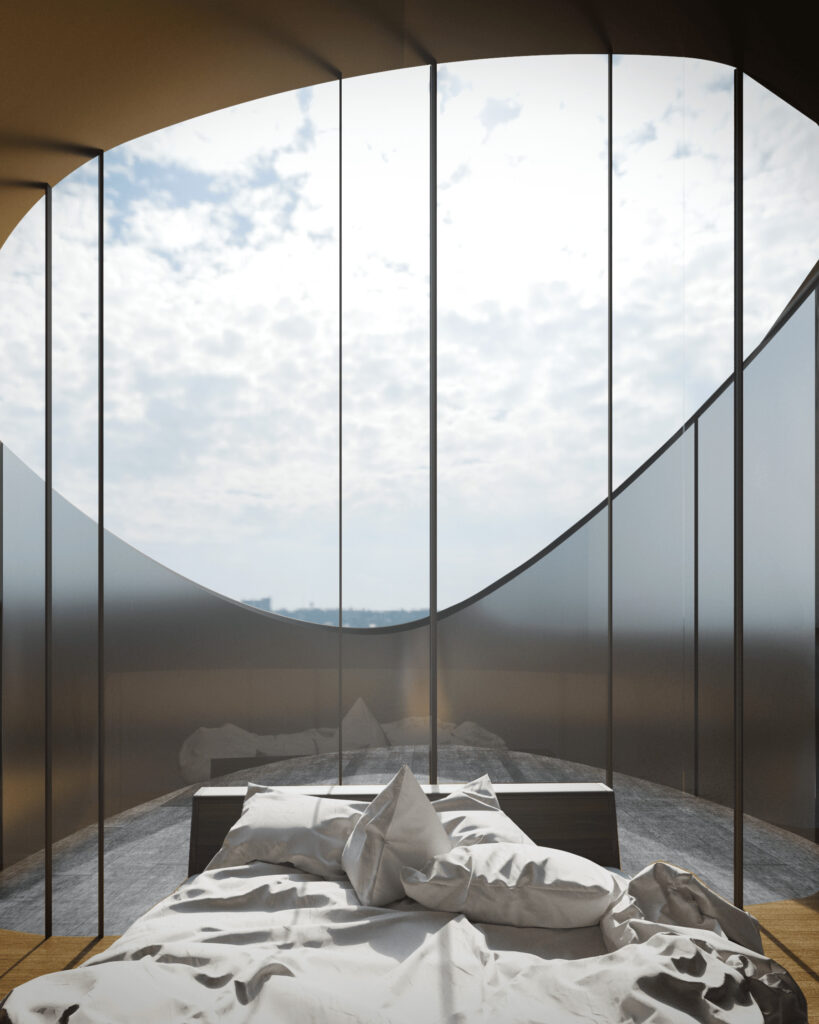 From open to close to open, from light to dark to light. A sense of awe is what it aspires to achieve. In conclusion, this design is what we think Nivola would be proud to put next to his work.
INJ Architects seek to implement a design that is different from the norm. And, this is what made the challenge of entering such a unique architectural design. So we link the place and organic architecture with the strong architectural form that performs a function that enhances the design of things. 
Moreover, when we designed a mask previously it was a product design. Yet, here the dormitory design is A new architectural product and identity.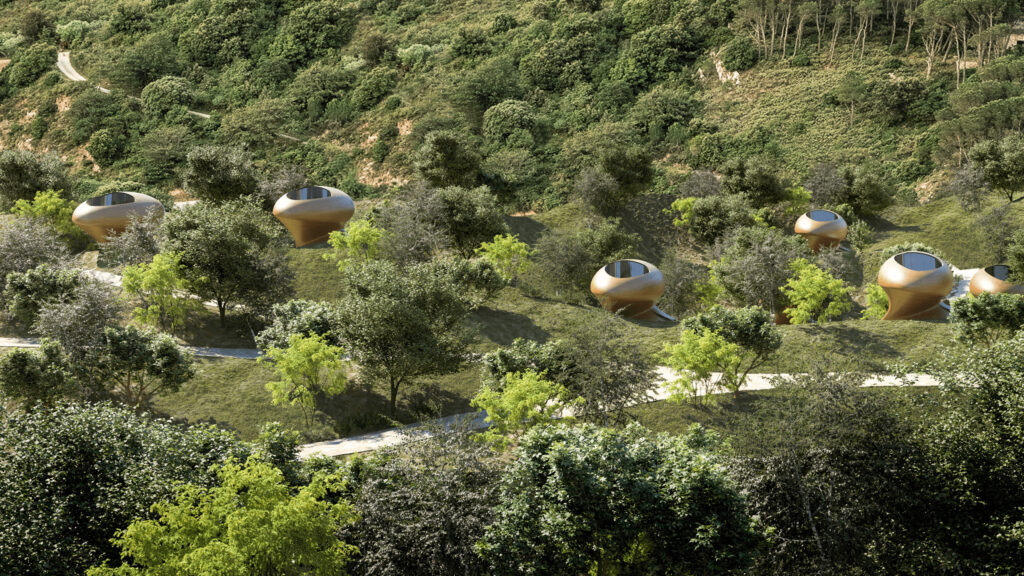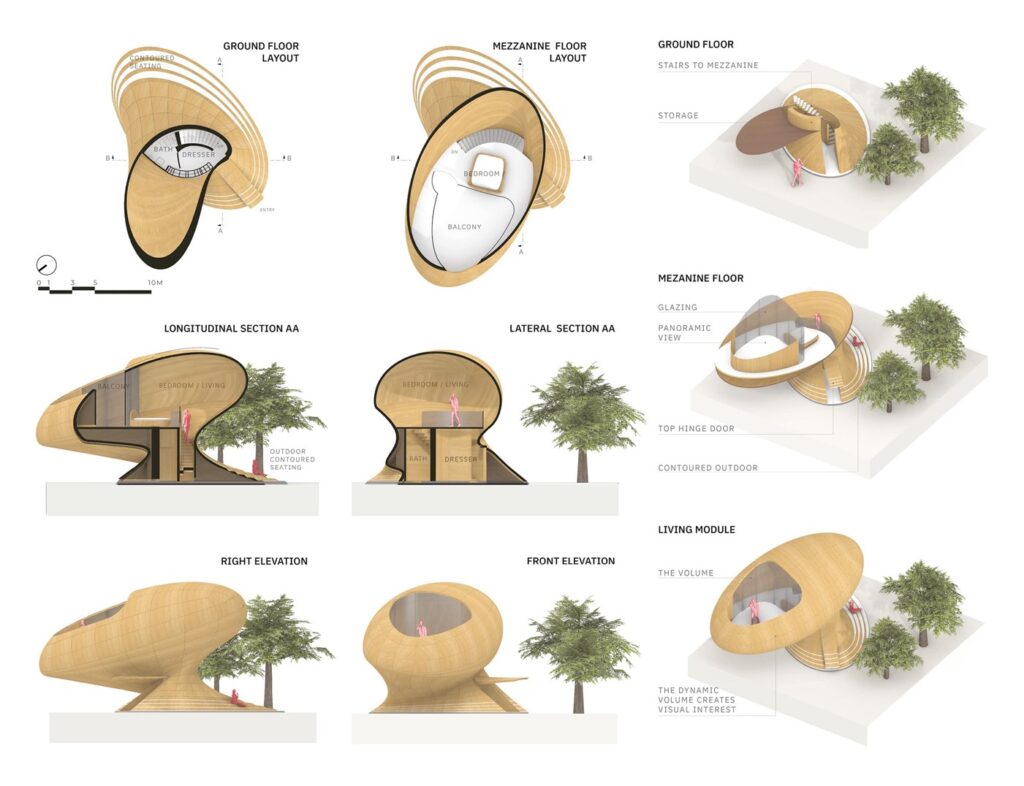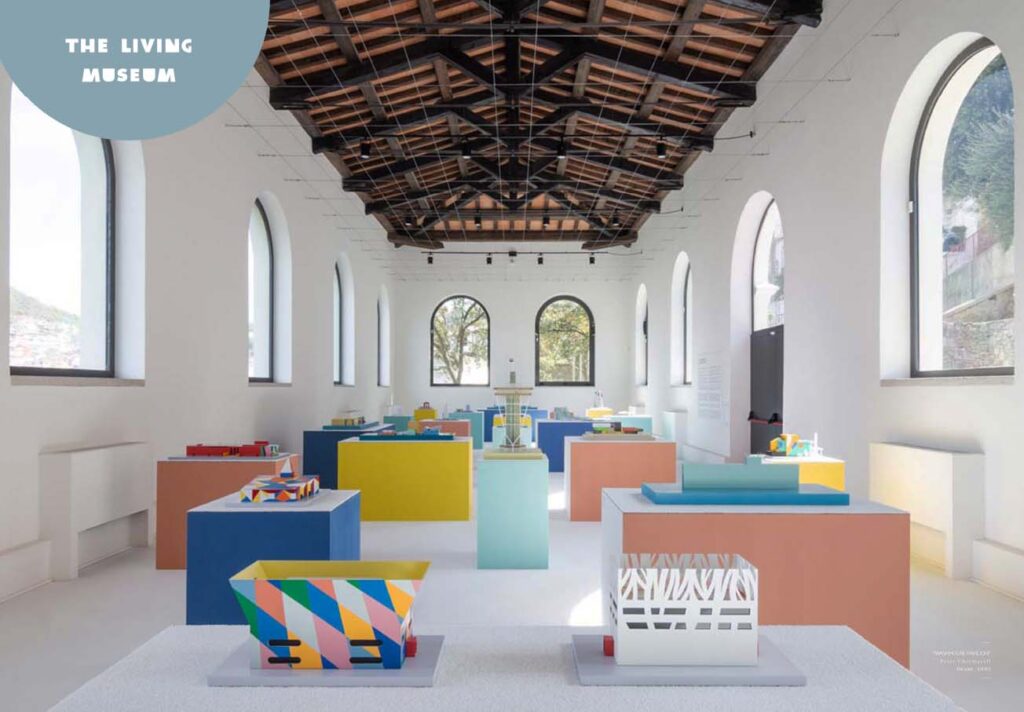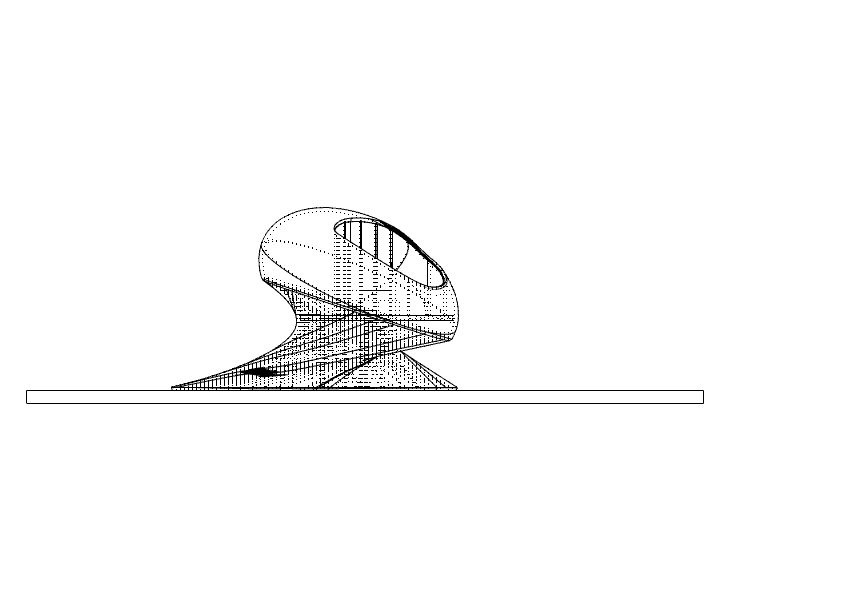 Organic design fused with nature
In order to preserve the nature and be aware of the art, we designed the rooms so that they are starkly integrated with natural materials such as wood. The history of wood and the handicrafts related to wood as well as the wood works of art are full in Sicily, and when you integrate the organic design that gives you the illusion of being a spaceship in the midst of nature It will shock you and remind you of the museum's work