The term Tourbanity, invented as a new research identity to measure the relationship between tourism, urban planning, and sustainability, is authored by Architect Boutique Ibrahim Joharji.
"Tourbanity" is a fusion of three key concepts:
"Tour" from "Tourism" represents tourism.
"Urban" stands for urban environments and planning.
"Sustainability" reflects the comprehensive concept of sustainability.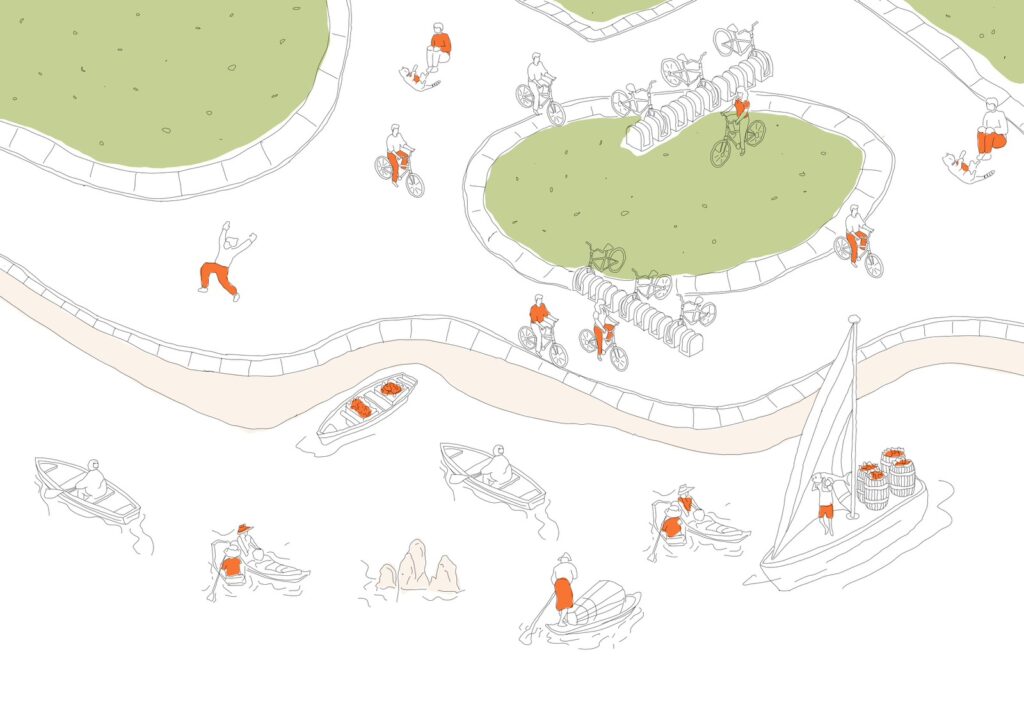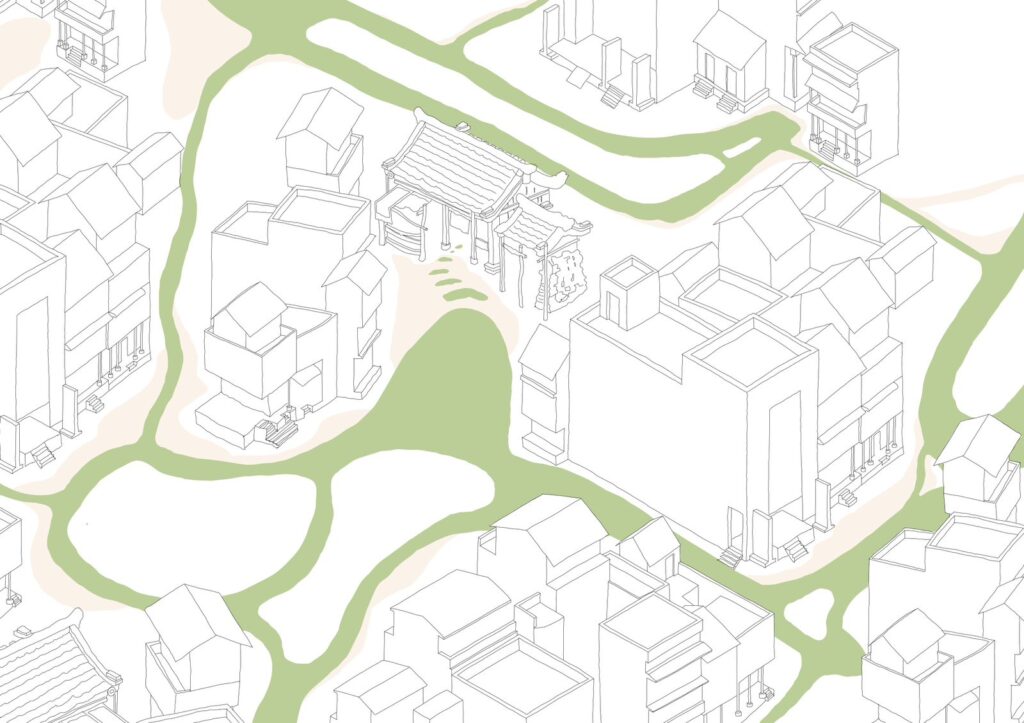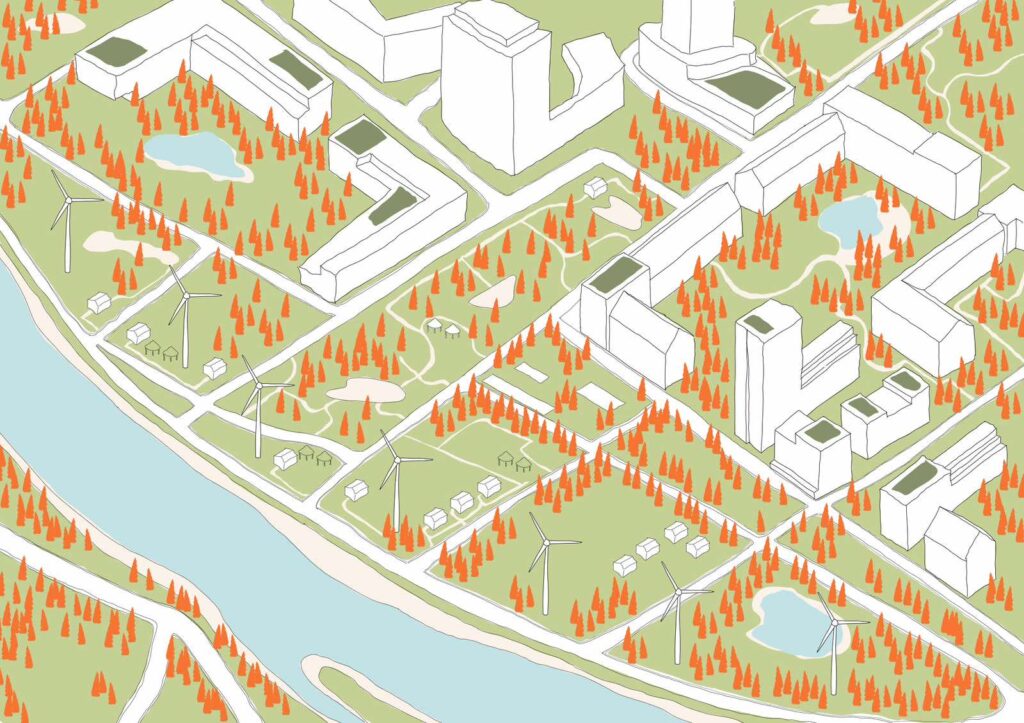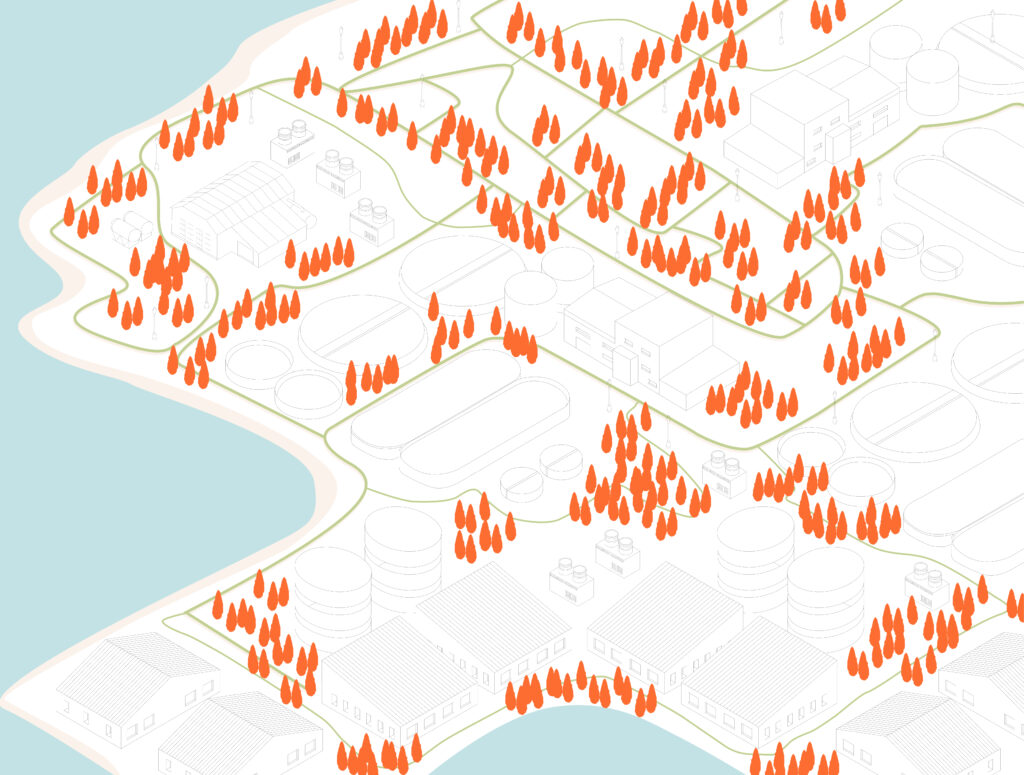 Tourism:
Transportation:

Air travel, land, and local transportation.

Tourist Activities:

Travelling between tourist sites, guided tours.

Shopping:

Purchasing souvenirs and gifts.
2. Urban Planning:
Infrastructure:

Construction and maintenance of roads, airports, and hotels.

Accommodation:

Operation of hotels and resorts.

Food and Beverage:

Production and distribution of food and beverages.

Waste:

Disposal of solid and liquid waste.
3. Sustainability:
Waste:

Waste management and recycling.

Energy Consumption:

Energy usage in various activities and services during the trip.

Practical Research:

Research on sustainability and efficient resource management.

Sustainable Design:

Designing infrastructure and buildings in an environmentally friendly and resource-efficient manner.
These categories illustrate how different factors can intertwine and affect each other in the realms of tourism, urban planning, and sustainability.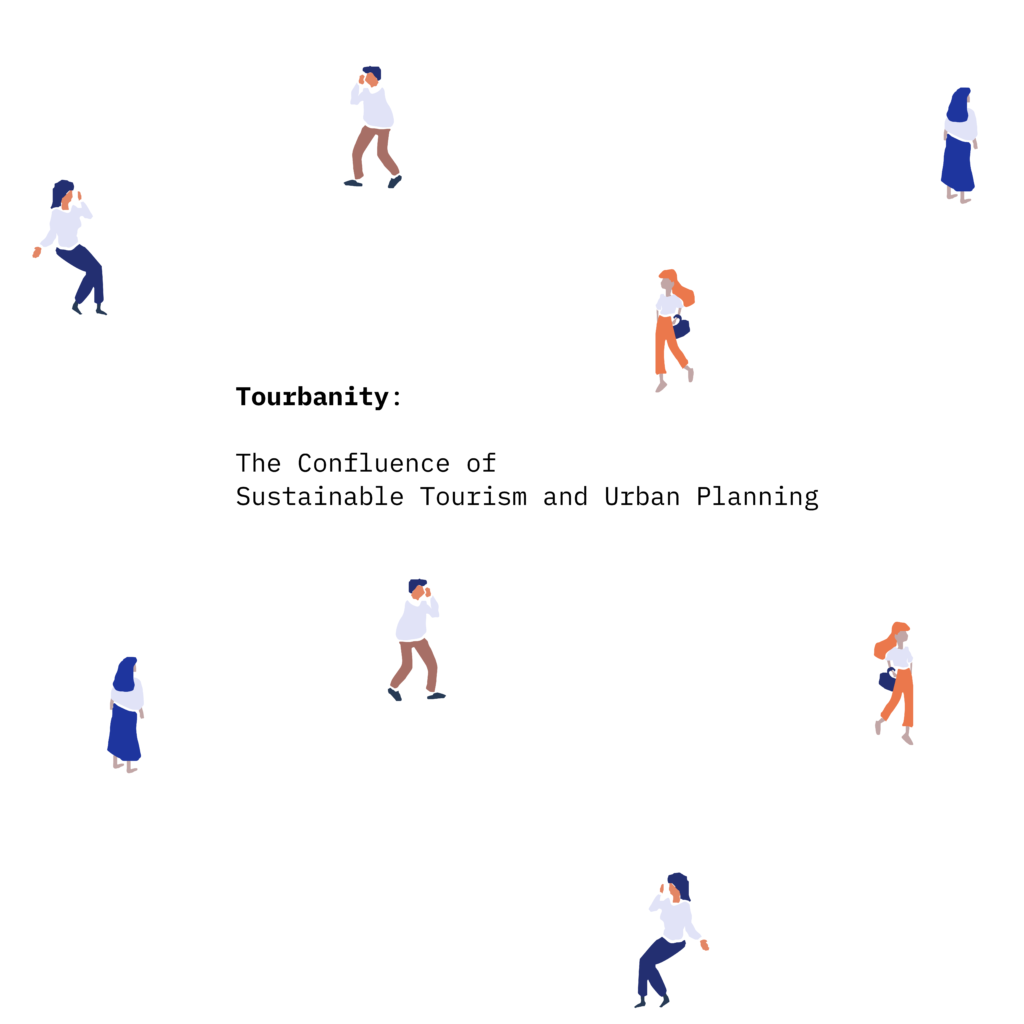 Transportation: Transportation is the most significant contributor to a tourist's carbon footprint. It's responsible for around 75% of the carbon emissions in the tourism sector​1​​2​.
Accommodation: Accommodation contributes a significant portion of the carbon emissions in tourism, specifically around 20% of the total emissions​3​.Activities: Although the exact breakdown for activities was not found, it's known that they contribute to the remaining portion of a tourist's carbon footprint after accounting for transportation and accommodation emissions.
Urban Planning, Sustainability, and Tourism: A Complex Interplay
Certain cities face challenges in sustaining tourism due to urban planning issues.
Examples span across tourism, urban planning, and sustainability.
Tourism issues include overcrowding and congestion in famous tourist cities.
Urban planning problems encompass urban sprawl in cities like Atlanta, sinking issues in Jakarta, air pollution in New Delhi, and building collapses in Marseille, all stemming from unsustainable urban development.
Sustainability concerns involve inadequate waste management and poorly managed public transportation.
There is an interconnection between these issues, as poor urban planning can lead to unsustainable practices, negatively affecting tourism.
For instance, a lack of effective public transportation can result in increased personal vehicle use, contributing to congestion and pollution.
Similarly, urban sprawl can lead to longer travel times and less accessible tourist attractions.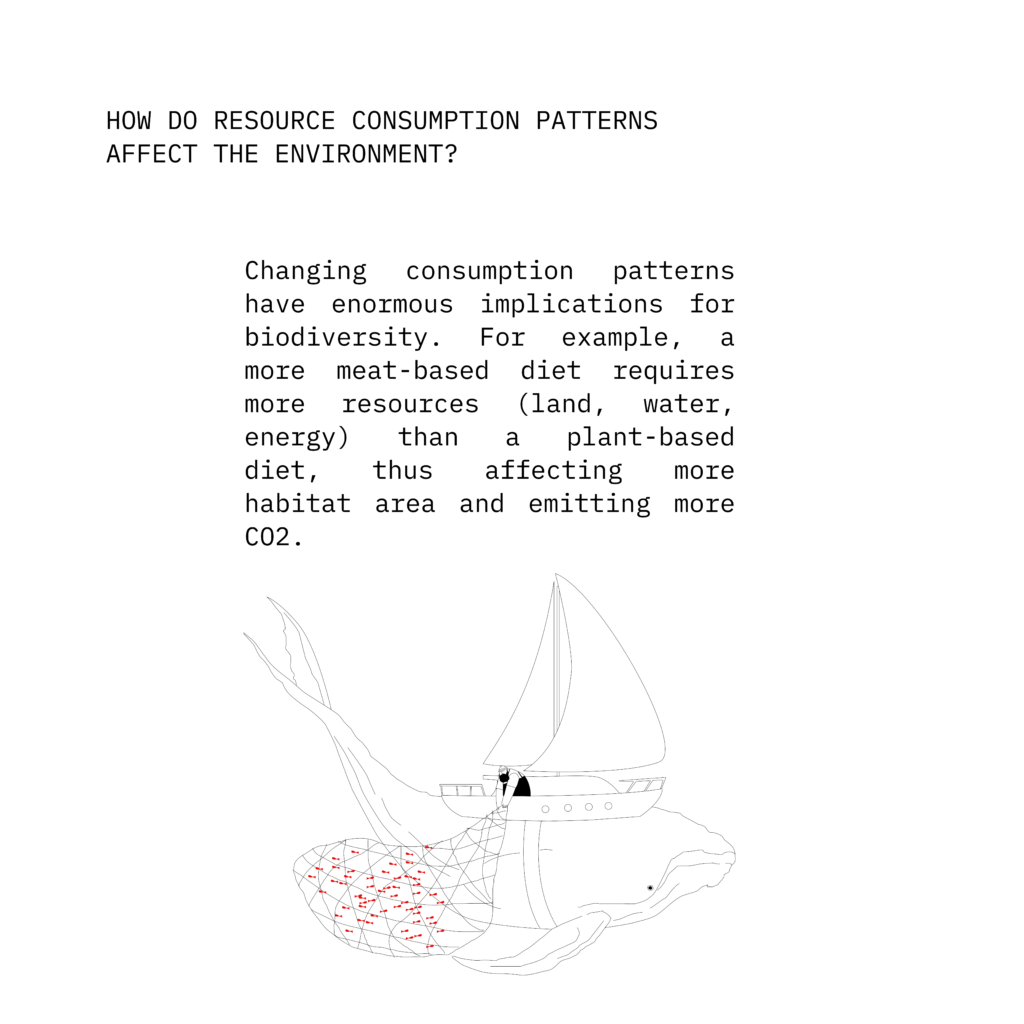 Hence, coordinated efforts between urban planning and sustainability are vital for ensuring a thriving and enjoyable tourism sector in these cities. n our research, we embarked on an extensive comparison of three diverse cities: Mecca, Los Angeles, and Paris. This comprehensive analysis delved into various aspects, including tourism, urban planning, and sustainability. To ensure accuracy and efficiency in our evaluations, we harnessed the power of artificial intelligence. This cutting-edge technology allowed us to process vast amounts of data, enabling a thorough examination of each city's strengths and weaknesses. By employing AI, we gained valuable insights into key factors such as tourist attractions, accommodation, environmental sustainability, and urban planning. Through this innovative approach, we aim to provide a holistic view of these cities, facilitating informed decisions for sustainable urban development and tourism.
The relationship between tourism and the environment has been a subject of analysis due to the environmental impacts associated with tourism activities. Here are some key findings and statistics:
These findings indicate the significant environmental impact of the tourism sector, emphasizing the importance of sustainable practices to mitigate negative effects while supporting economic growth. The data also illustrates the growth of the tourism sector over the years and its contribution to global GDP and employment.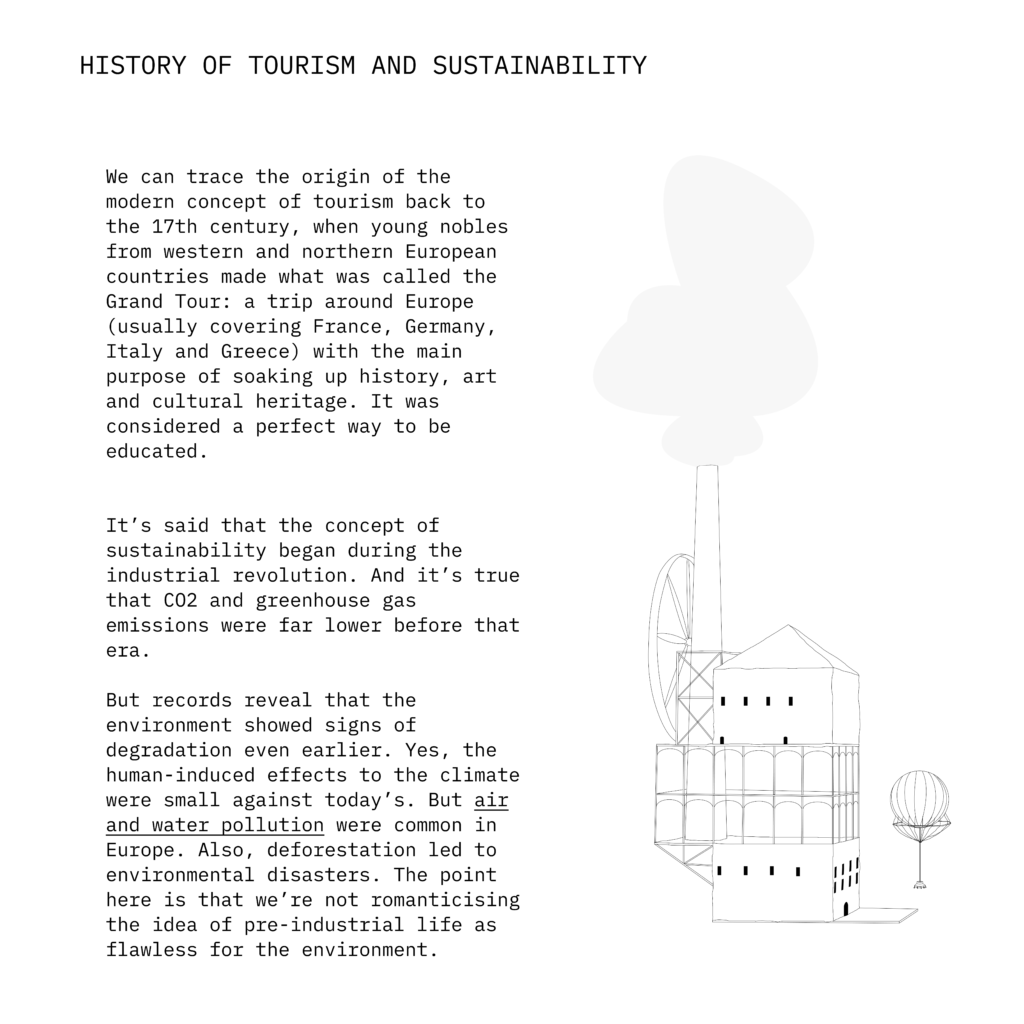 The interplay between tourism, urban planning, and climate change presents a complex scenario of challenges and opportunities. Here's an analysis based on the data and information gathered:
These insights underline the pressing need for comprehensive planning and adaptive strategies to navigate the intertwined challenges of tourism, urbanization, and climate change while working towards a sustainable and resilient future.
Sustainable urban planning, particularly in tourist cities, entails a multifaceted approach involving a blend of historical preservation, modern development, and environmental conservation. Here's an analysis based on the gathered data:
These insights showcase a progressive and multi-dimensional approach to sustainable urban planning in tourist cities. The intertwining of heritage preservation, modern development, and environmental conservation forms a critical framework for ensuring that urban planning in tourist cities is both sustainable and beneficial to all stakeholders involved.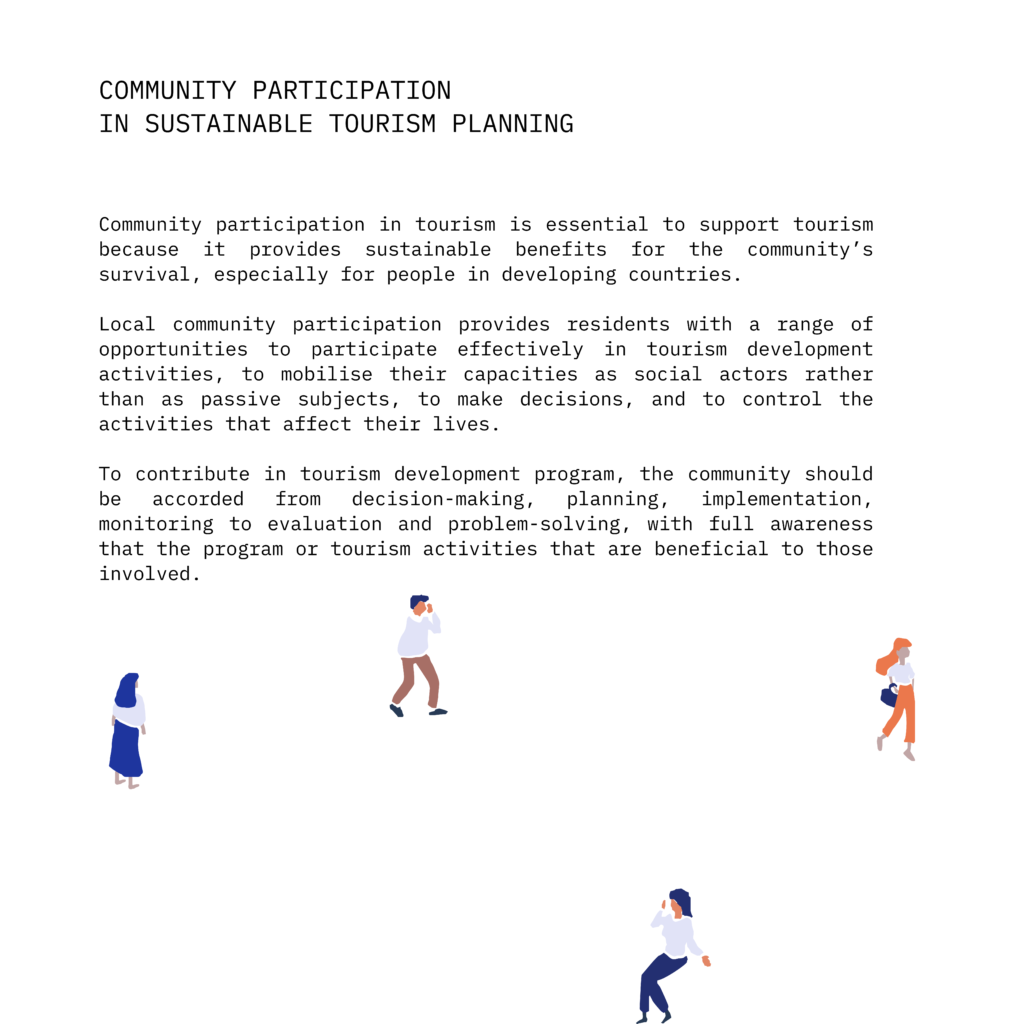 The role of urban planning in supporting sustainable tourism is crucial for fostering economic growth, preserving cultural heritage, and promoting environmental sustainability. Here are some key points and examples based on the gathered information:
These insights emphasize the role of urban planning in aligning the goals of sustainable tourism with the broader objectives of urban sustainability, cultural preservation, and community engagement. Through innovative planning strategies, cities can create a conducive environment for sustainable tourism, which in turn, can spur economic growth, social cohesion, and environmental conservation.
The future of tourism and its relationship with sustainability entails a complex landscape of challenges and opportunities. Here's a synthesis of insights based on the gathered data:
These insights underline the importance of a multifaceted approach towards understanding and addressing the challenges and opportunities inherent in the interplay between tourism and sustainability as we move into the future. Sustainable practices, innovative approaches, and robust research frameworks are emphasized as crucial components in navigating the complex landscape of global tourism.
Good urban and civil planning has a significant impact on sustainable tourism through the following means:
Infrastructure Improvement:

Efficient and accessible transportation systems, diverse and affordable accommodation options, and well-preserved attractions are facilitated by sound urban planning. For instance, Barcelona's "superblocks" initiative reduced traffic and promoted pedestrian-friendly spaces, enhancing the overall tourist experience​1​.

Heritage and Environmental Protection:

Urban planning helps preserve historical sites and natural landscapes which are central to sustainable tourism. The Heritage Trail Approach in certain historical areas is a prime example where urban planning balances modernization with heritage preservation, promoting sustainable tourism​2​.

Economic Growth Stimulation:

Tourism, driven by effective urban planning, can be a significant economic growth engine. For example, in 2019, the global tourism industry contributed 10.3% to the Gross Domestic Product (GDP) and accounted for 10% of the world's total employment, showcasing the sector's economic importance​3​.

Community Engagement Encouragement:

Engaging residents in urban tourism planning is essential for fostering sustainable practices. Advances in technology are reshaping tourism planning and residents' engagement, which in turn, help cities work towards more sustainable urban planning practices​4​.

Sustainable Urban Planning Practices:

Employing sustainable urban planning practices like green building designs, energy-efficient systems, and waste management solutions are crucial for reducing the environmental impact of tourism activities.

Resilience Building:

Urban planning aimed at resilience helps cities and tourist destinations better manage and recover from various challenges, thereby supporting sustainable tourism. For instance, the Sustainable Cities Index guides urban planners in developing strategies that support sustainable tourism while addressing core sustainability dimensions​5​.
These facets underscore the importance of integrating good urban and civil planning with sustainable tourism objectives to foster a mutually beneficial relationship between the tourism sector and urban communities.
The interplay between urban planning and sustainable tourism is pivotal for global economic and environmental sustainability. Effective urban planning, showcased by initiatives like Barcelona's "superblocks," can reduce traffic by significant margins, promoting eco-friendly, pedestrian-centric spaces​1​. Tourism, contributing 10.3% to global GDP and accounting for 10% of worldwide employment in 2019, underscores its economic significance​2​. However, with an 8% contribution to global greenhouse gas emissions, the sector also highlights a pressing environmental concern​3​. Moving forward, a synergized approach between urban planning and sustainable tourism—fueled by innovation, community engagement, and resilience-building strategies—can forge a pathway towards a balanced economic growth, environmental conservation, and social inclusivity in the global tourism landscape.
The environmental impact of aviation is a well-acknowledged issue, contributing significantly to the carbon emissions associated with tourism. Currently, aviation is an indispensable part of international tourism, with its avoidance being challenging due to the lack of widespread effective alternatives.
Upon tourists' arrival, urban planning and architecture become crucial factors in determining the sustainability of the tourism experience. Proper urban planning can mitigate environmental needs and enhance efficiency through:
Eco-friendly Design: Designing buildings and urban areas in a way that conserves energy and minimizes waste can significantly contribute to sustainability. For instance, green building designs can reduce energy use by up to 50%.
Efficient Public Transportation Systems: Providing efficient public transportation reduces reliance on private cars and decreases emissions. For example, cities with well-established public transportation systems can reduce greenhouse gas emissions by about 37% compared to cities heavily reliant on personal vehicles.
Resource Management: Implementing effective water and waste management practices are crucial. Cities with effective waste management systems can recycle up to 60% of the waste generated, minimizing the environmental footprint.
Architecture also plays a pivotal role in achieving sustainability, with the potential to improve energy efficiency. Also, reduce emissions through environmentally friendly designs. For instance, energy-efficient building designs can lower energy consumption by 30-50%, and renewable energy installations in urban areas can significantly offset carbon emissions. In summary, that urban planning and architecture play a significant role in achieving sustainability post the aviation stage. However, innovations in the aviation industry can also make a substantial difference in reducing the overall environmental impact of tourism. The synergy between urban planning, architecture, and sustainable aviation practices can provide a comprehensive approach to addressing the environmental challenges associated with tourism.
Find out more projects.