How to Design a Modern Villa,
The desire and need to build modern residential villas is common in many societies, some may even include several floors. This is clearly shown in neighborhoods in which the families have a high income. Millions of people dream about building their own villa, but not everyone can.
However, the ones who can always make sure the architectural design is modern and not classy.
In order to design a villa with high standards, you must keep certain factors in mind.
Thus, in this article, we will mention and explain the basics of the architectural design of a modern villa design .
What are the important factors in the architectural design of a modern villa?
Location / Site
In general, location is the most important factor of any architectural design. When looking for a place to live, especially, the first thing many clients would be concerned about is location.
If you are planning on designing a villa that you will be living in 24/7, then you must check the neighborhood it will be built in as well as the available facilities in nearby areas.
Also, if you have kids, you need to make sure that there is a school close to your villa, and that you can easily get to your workplace every day. In addition, there may be other sides to this factor.
Considering that this villa will be your house, it is essential for you to ensure that it is in a place that receives the morning sunlight to make sure that the atmosphere of the villa is daily changed and refreshed.
This is very important because it can have an impact on everyone's mode in the villa. Moreover, it is also important to ensure that the villa is not built near factories or laboratories;
Because that can cause large pollution. It is always preferable to stay away from these areas as much as possible, for the safety of your health.
Additionally, living in a villa located on a public street should be avoided as well to prevent inconvenience from the sounds of busy streets and loud car horns.
Size / Space
Moving on the second most important factor of any architectural design is the size of it. This factor is fundamental as it can impact your entire budget. In other words, the bigger the villa, the higher the cost, and vice-versa.
To be able to decide the right space you need in a villa, the number of people living in it must be estimated first. For the most part, luxurious villas are bigger than simple ones; it is all about how you want to design your villa.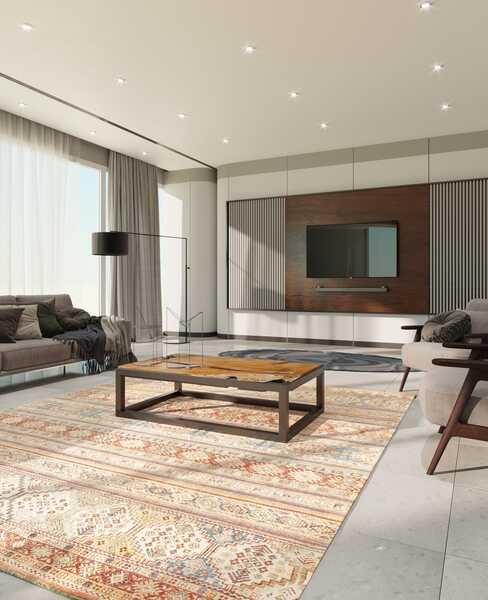 Style
Another significant factor is the architectural style of the villa; because it reflects your personality. When you are styling your villa, make sure to incorporate your needs and wants into the plan. That will definitely make you love the villa design even more and make it easier to carry out and live in.
Conclusion
There are many factors that you need to keep in mind when designing your own modern villa, some of which we briefly explained above.
One last piece of advice if you are planning on designing a new villa, always plan everything you desire to have in that building before starting the process.
Not only will it help you have a clear goal, but it will also help reduce maintenance and improvement costs in the future as you will not need to make any changes except minor ones.