Building a villa is a one-time investment for most people. However, to get it right, you must figure out the exact budget for designing and constructing your dream villa. By educating yourself in advance, you can set a budget. That covers all expenses and ensures a stress-free time. This guide will let you know all possible facts to consider while estimating your budget housing villa for designing and constructing the villa.
Experts Involved & Their Fee
The first step of your villa project is to hire the right experts. Even before that, you should figure out their rates and demands.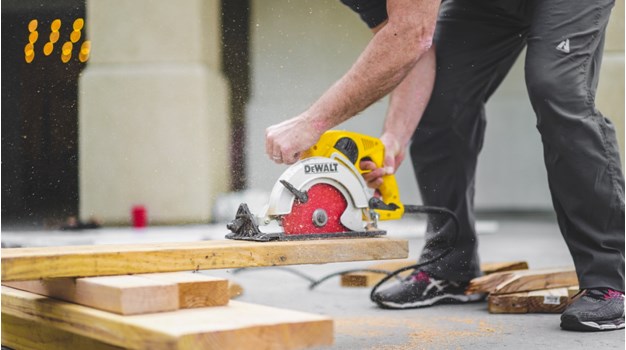 · Architectural Designer Fee
If you like a custom-designed villa from scratch, you have to hire a designer or an architect. You should hire them to design and create detailed blueprints. The payment for this job is anywhere between 5% and 15% of the villa construction cost.
You can save months and even thousands of dollars if you can find a pre-existing villa design almost similar to your design. You can alter these existing villa designs to fulfill your specific requirements. A pre-existing design layout can almost cost 2% or less of the villa construction cost.
· Engineer Fee
Whether you want to execute a custom or pre-existing design, you need the stamp of an engineer. Engineers must check or analyze the project design for any new construction project to ensure that the specifications will fit a specific area.
There are multiple stages of villa construction. At each stage, the engineer visits the villa. The engineer will constantly analyze the design and often assist in simplifying the structural design to guarantee that the electrical, mechanical, and plumbing systems are working perfectly. That can save both your time and money during the construction process of your villa.
· Labor Cost
Labor costs vary fundamentally dependent on variables, for example, project demand, time of the year, unemployment rates, etc. With less unemployment rate, you have to pay more to builders due to high demand.
Read also: How to Design a Modern Villa
Budget housing villa: Villa Construction Costs
Some essential costs must be in your budget. Eventually, it is clever to have an extra 20% amount to take care of unexpected expenses, yet the right construction team will assist you in sticking to your budget. Moreover, you can always step back to keep up with your budget.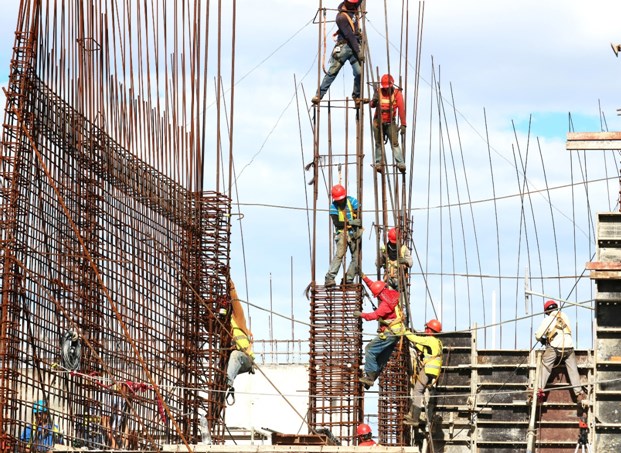 · Site Preparation Costs
If you are working on your own bought site, you might experience rough edges or soils that require fixing. No doubt, it is hard to know this before getting into the ground. The requirement of well-drilled, sewer, public water will likewise be the factors to consider.
· Foundation Costs
The shape of your foundation will get affected by the floor plan of your villa. A simple foundation will be less costly instead of the one having many jogs or differently shaped bump-outs.
· Framing Costs
Your plan's complexity will determine the framing cost, just like the foundation case. If you have different intersections of space and rooflines, it will increase the amount. These details can contribute so much in terms of visuality and dimensionality. But if you choose to work with limited resources, you might spend your budgeted amount on something else.
· Exterior Costs
Exterior finishes are just like the siding. Incorporate the style (cedar shingles, board, batten, composite or wood, etc.), the materials, and specific design elements like a front entry porch or cupola.
· Interior Costs
These are your choices identified with the individual details that you will live with forever. Crown moldings, deck, trim packages, counter surfaces, cupboards, equipment are the common examples of such stuff. It is good to visit a design center to feel the contrasts between different materials and find out which is more suitable for you. You might have set your eyes on quartz and afterward discover a marble product that is practically the same and easy to acquire, or vice versa.
· Main Systems' Costs
Your technical systems incorporate different elements like electricity, plumbing, cooling, or heating. Selection between these options like solar or geo-thermal will affect your budget. Many systems will require high expense but will save your money on energy costs over time. In case you would like to consider the long-term benefits.
Discover: Ten of the Most Popular Architectural Home Styles
Final Words about budget housing villa
Designing and constructing a villa is not an easy job. If you've read this article completely, then you'll be able to figure out your budget for sure. Now, you can start working with your team of experts to make a detailed construction contract first.
A more detailed contract will result in a more accurate estimated cost. With that said, there are more chances for you to stay within your budget.